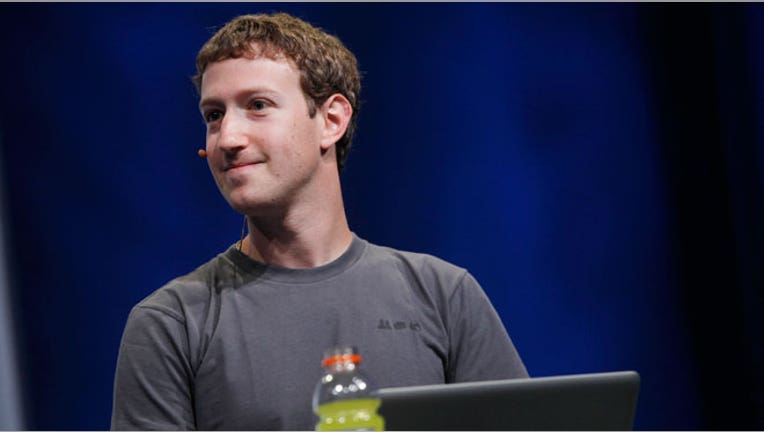 By resisting pressure to cash in and go public years ago, Facebook CEO Mark Zuckerberg likely enhanced his personal wealth and that of his early investors dramatically.
That's because Facebook is now eyeing a gigantic IPO in a relatively calmer market environment and as a far stronger company, enabling it to garner a valuation that would have been unthinkable just years earlier.
"They are one of the largest tech companies in the world. I think it's great timing," said Tim Loughran, a finance professor at the University of Notre Dame. "It's just brilliant from their standpoint."
According to published reports, Facebook may file documents as early as Wednesday for a $10 billion IPO -- the fourth-largest IPO in U.S. history and biggest U.S. Internet debut ever. The social network is reportedly targeting an eye-popping valuation of $75 billion to $100 billion, compared with eBay's (NASDAQ:EBAY) $40 billion market cap.
The highly-anticipated offering is coming years later than some had expected and only after Facebook got its financial house in order. After securing a slew of Fortune 500 companies as advertisers and improving its business model, the social-networking leader is widely respected and considered relatively mature.
Zuckerberg seems to have learned one of the key lessons from the dotcom bubble over a decade ago that saw a flurry of Internet companies rush to go public before ever even earning a profit. Some believe even successful companies like Google (NASDAQ:GOOG) left money on the table by selling shares to the public years too early.
To be sure, Facebook has not yet priced its offering and its IPO could eventually be a dud, failing to reach the lofty valuations now being tossed around. Likewise, the financial markets could resume their 2008 turbulence if a big European bank collapsed, throwing the IPO world into disarray and hurting demand for Facebook shares.
At the same time, Zuckerberg's decision to delay an IPO would look silly in hindsight if some corporate calamity had derailed its tremendous growth before cashing in.
"What would have happened if Facebook had some financial or legal problems? We would've said, 'Boy, they should've gone public,'" said Loughran.
Building Blocks for Mega Valuation
Still, Facebook's explosive revenue growth didn't really begin to kick into gear until late 2009, meaning an IPO before now would have surely valued the company much more modestly.
Facebook generated $3.8 billion in global advertising revenue in 2011, up 415% from just $738 million in 2009, according to research firm eMarketer. Overall revenue has more than doubled year-over-year to an estimated $4.27 billion.
According to eMarketer, Facebook's share of the U.S. online display ad market continues to grow, hitting an estimated 16.3% in 2011, up from just 7% in 2009 and surpassing Yahoo's (NASDAQ:YHOO) shrinking share of 13.1%.
The social network also lays claim to 800 million users, compared with just 300 million as of September 2009.
"It really started taking off in late 2009 and 2010. It would've been poor timing for them. They wouldn't have been able to come out with a $100 billion valuation," said tech commentator Larry Fishelson, who co-founded Dynalink Communications.
Recent transactions of shares of Facebook on SharesPost, a private capital market, value the company at about $83.5 billion, compared with just $31.8 billion in June 2010 or $12.7 billion in December 2009.
"They did what they wanted to do and boy it looks like that really paid off," said Loughran. "So much of the uncertainty of Facebook has dissipated."
Calmer Waters
While the financial markets aren't exactly serene, they have calmed down greatly from the scary days of the financial crisis in 2008 when a Facebook IPO would not have been as warmly received as today. The VIX, which is a measure of market volatility, tumbled to $18.53 last week, compared with $48 in August and nearly $90 in November 2008.
"I don't really think they're overly concerned about what's going on in global economies or what's happening in markets. But they don't want something like what transpired a couple of years ago when it seemed like the next day was in question," Scott Kessler, head of technology sector equity research at S&P Capital IQ, told FOX Business.
Unlike many young companies, Facebook had the luxury of waiting to go public because a number of early investments from Peter Thiel, Accel Partners and Digital Sky Technologies removed the liquidity and capital needs that often drive start-ups to sell shares to the public.
It seems that young companies that don't have intensive capital needs may be wise to follow Zuckerberg's patience when deciding to go public themselves.
"If you have a great project and you don't need the capital this is what you should do. You should wait until you get top dollar," said Loughran.