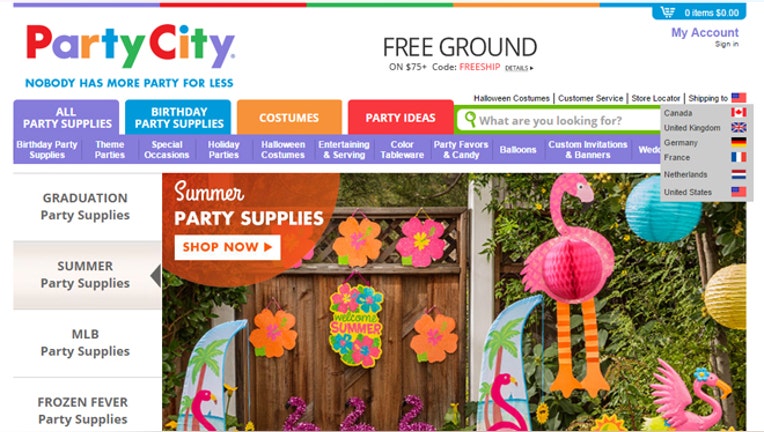 Party City Holdco Inc, the largest U.S. party goods retailer, said it expects to raise up to $372 million in an initial public offering of its shares.
The company, backed by buyout firm Thomas H. Lee Partners LP, said it expects the offering of 21.9 million shares to be priced at between $15 and $17 per share.
Party City is valued at $1.97 billion at the high-end of the range. (http://bit.ly/1MXcT8W)
The company, which operates 900 party superstores in the United States and Canada, has grown through the acquisitions of Party City, Party America Corp, Factory Card & Party Outlet, Party Packagers and iParty Corp.
Founded in 1947, Party City offers decorated party supplies including paper and plastic tableware, metallic and latex balloons, novelties, stationery and gifts for everyday.
Thomas H. Lee acquired a majority stake in Party City in a $2.69 billion deal from private equity peers Advent International Corp, Berkshire Partners LLC and Weston Presidio in 2012. It currently holds an about 69 percent stake, while Advent holds about 24 percent.
Goldman Sachs, Merrill Lynch, Pierce, Fenner & Smith Inc, Credit Suisse and Morgan Stanley are lead underwriters to the offering.
Thomas H. Lee's stake will be diluted to about 56 percent after the offering if the underwriters do not exercise their option.
Party City, which offers products in more than 100 countries, reported revenue of about $2.27 billion and net income of $56.1 million for the year ended Dec. 31.
It has about $2.18 billion in debt as of Dec. 31.
The company, which filed for the IPO last year, intends to list under the symbol "PRTY" on the New York Stock Exchange. (Reporting by Neha Dimri in Bengaluru; Editing by Maju Samuel)