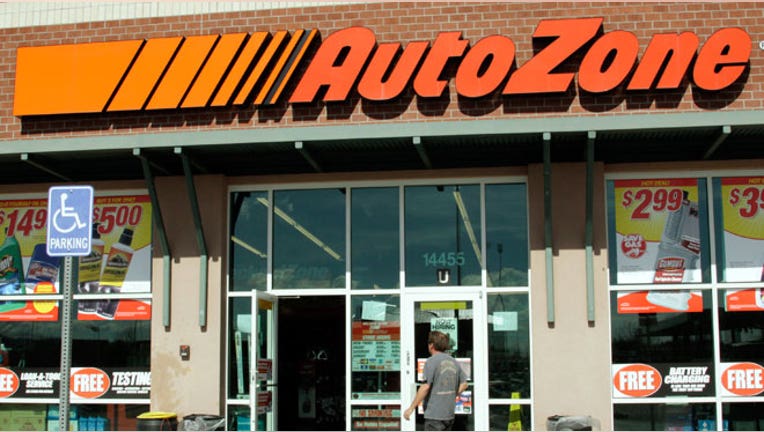 AutoZone (NYSE:AZO) on Tuesday reported a 7.4% increase in its third-quarter earnings, as demand for new parts lifted sales.
The auto parts retailer earned $285.2 million, or $8.46 a share, compared to a year-ago profit of $265.6 million, or $7.27 a share. Revenue climbed 6.2% to $2.34 billion.
AutoZone beat Wall Street's consensus estimate for earnings of $8.44 a share. Sales met expectations.
Memphis-based AutoZone also saw strong results in the second quarter. While many retailers were struggling to boost store traffic amid snowy weather in the U.S., AutoZone benefited from increased sales of replacement parts.
During the period ended May 10, AutoZone continued to see growth in failure-related categories, according to chairman and chief executive Bill Rhodes.
Total auto-part sales improved 6.1% to $2.26 billion. Domestic commercial sales were up 14% at $406 million. Same-store sales grew 4% overall.
"For the third quarter, overall our sales performance was generally consistent with the second quarter," Rhodes said in a statement. "While failure related categories were particularly strong in the second quarter, as expected, the deferrable maintenance categories rebounded in the third quarter and we expect that trend to continue through the summer."
AutoZone's gross margin widened to 52% from 51.8% amid higher merchandise margins and lower shrink expense, partially offset by higher supply chain costs.
AutoZone said it opened 30 new stores in the U.S. and seven in Mexico, bringing its total footprint to 5,279 locations. AutoZone, the No. 2 seller of auto parts in the U.S., operates 4,901 stores domestically.
Last year, the company began to expand into Brazil, the world's fourth-largest car market. AutoZone currently has four Brazilian stores.
Shares dropped 1.2% to $534.40 in recent trading. Through Friday's close, AutoZone had gained 13.2% since the start of the year.