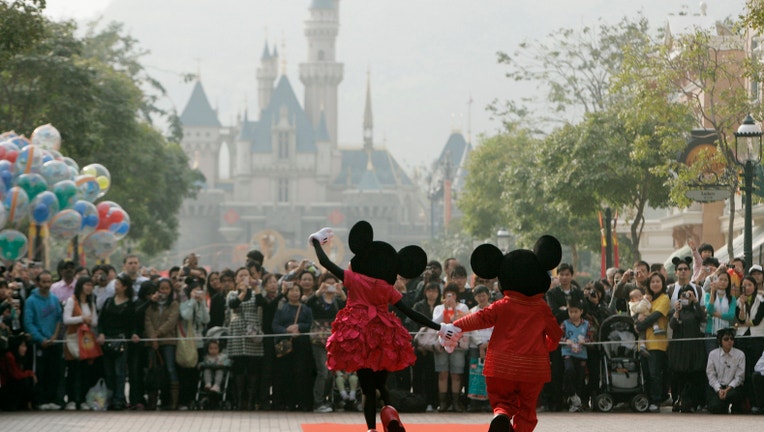 Walt Disney (NYSE:DIS) beat the Street late Tuesday with a 32% leap in fiscal second-quarter earnings as the media behemoth enjoyed a solid increase in revenue at its parks and resorts division.
Shares of the parent of ABC and ESPN bounced between gains and losses in after-hours action following the stronger-than-expected results.
Disney reported net income of $1.51 billion, or 83 cents a share, last quarter, compared with a profit of $1.14 billion, or 63 cents a share, a year earlier.
Excluding one-time items, it earned 79 cents a share, exceeding consensus calls from analysts by two pennies.
Revenue jumped 10% to $10.55 billion, narrowly topping the Street's view of $10.49 billion.
In another positive sign, free cash flow more than doubled in the quarter to a whopping $1.59 billion from $335 million the year before.
"Our results reflect our successful strategy, the strength of our brands and the value of our high-quality creative content, all of which continue to drive long-term growth and shareholder value," CEO Robert Iger said in a statement.
Disney's results were highlighted by a 14% leap in revenue at its parks and resorts division to $3.3 billion.
Operating income at this division surged 73% to $383 million. Disney attributed the stronger results in part to a shift in the timing of the New Year's and Easter holidays.
The company's studio entertainment division also reported a 13% rise in revenue to $1.34 billion.
Both of those divisions enjoyed stronger success than Disney's earnings juggernaut of media networks, which houses the ESPN network. That division's revenue gained 6% to $4.96 billion.
Still, Disney said its cable networks operating income rose by $224 million to $1.7 billion as ESPN enjoyed stronger affiliate revenue and higher ad sales that offset rising costs.
On the other hand, broadcasting operating income tumbled by $91 million to $138 million due to higher primetime programming costs and shrinking ad sales at ABC. Disney cited lower ratings and higher production cost write-offs.
Disney's consumer products unit reported a 12% increase in revenue to $763 million, while interactive sales rose 8% to $194 million.
The bar clearly had been set high as Disney's stock had already soared nearly 33% so far this year, easily beating the broader markets.
After initially ticking higher, shares of Burbank, Calif.-based Disney slipped 0.18% to $65.95 in recent trading.