Papa John's condemns white supremacy after praise from neo-Nazi site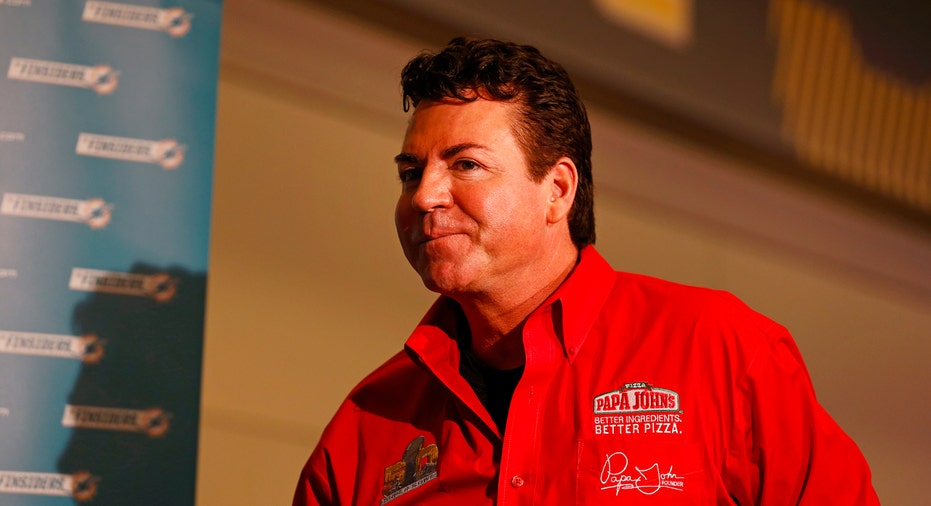 Papa John's Pizza (NASDAQ:PZZA) disavowed white supremacist groups on Monday after a prominent neo-Nazi website endorsed the brand for its criticism of the NFL's handling of player protests.
The Daily Stormer, a white supremacist website that helped organize the protests in Charlottesville, Virginia earlier this year, published a post that asked if Papa John's was "the official pizza of the alt-right." The post went live days after Papa John's CEO John Schnatter criticized the NFL for "poor leadership" and said ongoing player protests were having a negative impact on its pizza sales.
"This might be the first time ever in modern history that a major institution is going to be completely destroyed explicitly because of public outrage over their anti-white agenda," the Daily Stormer said. The blog post included a photo of a pizza with pepperoni slices arranged in a swastika pattern.
Papa John's rejected the site's endorsement in a statement, adding that it did not want business from white supremacist customers.
"We condemn racism in all forms and any and all hate groups that support it. We do not want these individuals or groups to buy our pizza," Papa John's said. Newsweek was first to report the pizza chain's response.
Papa John's shares fell last week after the Kentucky-based company reported worse-than-expected sales at its North American store locations. Schnatter blamed the slump in part on Papa John's longstanding partnership with the NFL. The company has been the official pizza of the NFL since 2010 and has individual deals with 23 of the league's 32 teams.
"The NFL has hurt us," Schnatter said during an earnings call. "More importantly, by not resolving the current debacle to the players' and owners' satisfaction, NFL leadership has hurt Papa John's shareholders."
Papa John's did not provide specific sales data to show a correlation between the NFL protests and its sales. Pizza Hut, one of the brand's top rivals, said it is not seeing any impact from the protests on its business.