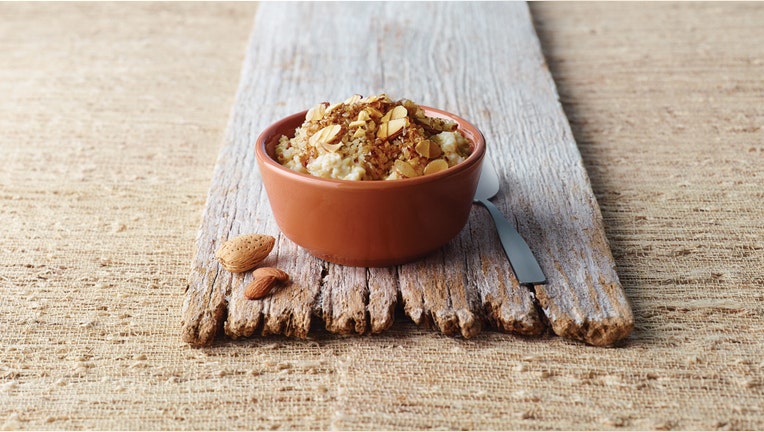 Panera Bread (NASDAQ:PNRA) just announced that it will be adding more plant-based (vegetarian) proteins to its menu as well as joining a flock of major corporations like McDonald's (NYSE:MCD) and Starbucks (NASDAQ:SBUX), who are switching to 100% cage-free eggs for all of its products.
"We know that guests are increasingly seeking plant-based proteins for personal health reasons and/or to reduce their environmental impact. To that end, we have been adding plant-based proteins like edamame and organic quinoa to our pantry of ingredients, so all guests can eat well the way they want," says Sara Burnett, Director of Wellness and Food Policy for Panera Bread.
The company's Founder and CEO, Ron Shiach, says they've been working on their animal welfare strategy for some time now too.
"For more than a decade, we've been working to reduce antibiotic use and confinement across our supply chain," he adds.
In 2015, Panera's entire pork supply—approximately seven million pounds—was raised without antibiotics and fed a vegetarian-only diet. In addition, 100% of the chicken and turkey served on Panera's sandwiches and salads were raised without antibiotics. Only 89% percent of their beef is grass-fed and free-range.
"We are honored to have been recognized as one of the two best performing national restaurant companies in an independent report on antibiotics usage and transparency in September. While there is more work to be done, we are within reach of a menu without antibiotics and unnecessary confinement," says Shiach.
Matthew Prescott, a Senior Food Policy Director for The Humane Society of the United States, says he gives Panera a lot of credit for the work that they're doing.
"Props to Panera for focusing on more plant-based proteins and for getting chickens out of cruel cages," he says. "Americans are eating more plant-based foods than ever and avoiding the worst factory farm abuses."
While Panera is currently only 21% cage-free relative to the approximately 70 million shell eggs, hard boiled, and liquid egg whites prepared in 2015, they intend to be 100% cage-free in the U.S. in all Panera Bread and St. Louis Bread Company locations by 2020.
"We are committed to transparency – which means sharing where we are and where we plan to go. We encourage other companies to join us by transparently sharing their progress," says Shiach.
Leah Garces, U.S. Director for the Compassion in World Farming, says this announcement shows the company's willingness to disclose its continued progress in terms of animal welfare.
"They have recognized the sea change in the market. No business with integrity, or a future, is going to let cages or crates stay in their supply chain," she says.