Pandora to Launch In-Car Ads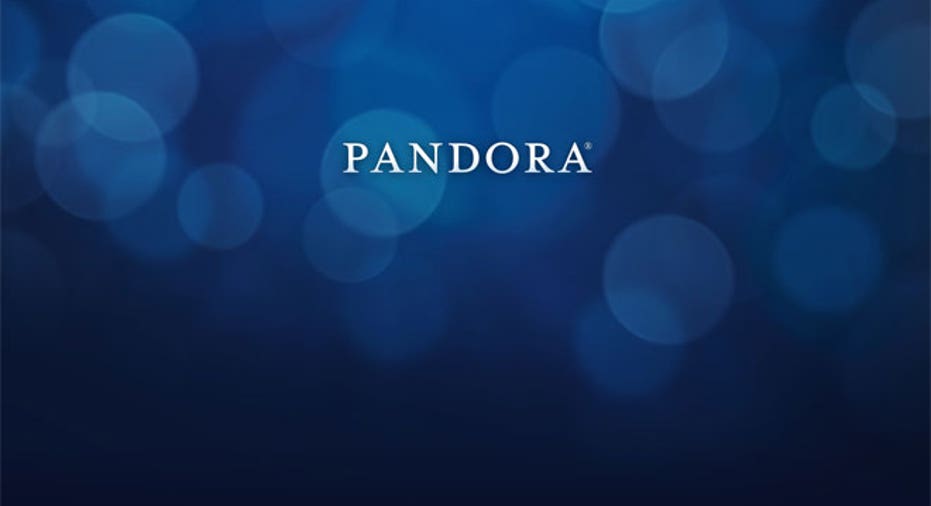 Pandora Media (NYSE:P) plans to start rolling out in-car advertising this month, while the Internet radio giant's market share continued to climb in December.
The company said Monday its in-car service will allow advertisers to have 15- and 30-second audio spots aired on automotive platforms. National brands including BP (NYSE:BP), Ford Motor (NYSE:F), State Farm and Yum! Brands' (NYSE:YUM) Taco Bell are set to participate in the new program.
Native Pandora integration is currently available in 130 vehicle models, and more than 270 aftermarket auto devices feature the radio service. Pandora also noted that it's featured in nine out of the 10 best-selling passenger vehicles.
More than four million unique users have activated Pandora across the 23 major auto brands and eight aftermarket manufacturers, up 244% year-over-year.
Pandora chief marketing officer Simon Fleming-Wood said that because almost half of all radio listening takes place in the car, the company must "seamlessly deliver Pandora through in-dash entertainment systems."
"With an 8.60% share of total U.S. radio listening and unmatched growth and adoption of Pandora in the car, we are now seizing the opportunity to connect advertisers with a more targeted audience than traditional radio can provide," he added.
Also on Monday, Pandora announced 1.58 billion listener hours in December, a 13% increase over the year-ago period. Active listeners also rose 13% to 76.2 million.
Pandora's share of total U.S. radio listening climbed to 8.6% from 7.6% a year earlier.
Shares leapt 9.5% to $30.22 on Monday morning. The stock logged an increase of 195% in 2013.
Listener growth has recently strained the company's earnings. Higher listener hours have helped Pandora record better revenue but also led to an increase in expenses associated with music royalties, referred to as content acquisition costs.
Pandora reported in November a third-quarter loss, as a 54% increase in total expenses overshadowed revenue growth of 50%.