Pandora Hits 2-Year High on Morgan Stanley Upgrade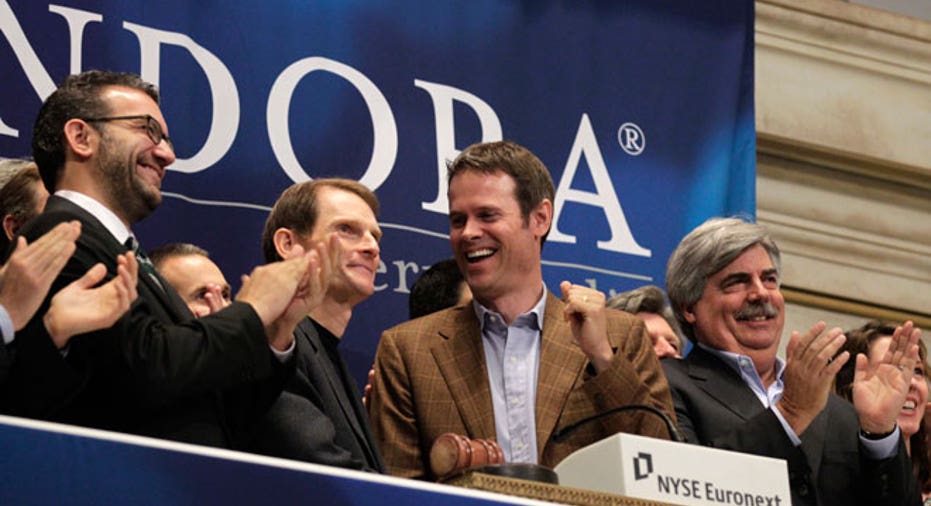 Pandora (NYSE:P) jumped to a two-year high Monday after Morgan Stanley gave a brighter assessment of the Internet radio provider.
Shares were down a bit from session highs, trading 3.6% higher at $19.06 in late morning trading.
Morgan Stanley upgraded Pandora to "overweight" and set a $24 price target, citing the company's move to lower its music royalty rates.
In a research note to clients, analysts at the investment bank said "Pandora has joined Netflix (NASDAQ:NFLX) as one of the strongest content-consumption platforms on the consumer Internet today."
Pandora trails just Facebook (NASDAQ:FB) and Google (NASDAQ:GOOG) in monthly consumer usage, according to the note.
"Now that Pandora is effectively on equal footing with broadcasters in competing for radio dollars, we think it can begin to take meaningful share of the market," the analysts added.
Last month, Pandora bought a small South Dakota radio station in order to qualify for the same Internet royalty rates paid by traditional broadcasters.
The company had said in a regulatory filing that the move could save nearly 1% of revenue, which totaled $70.6 million in the quarter ended April 30. In that period, Pandora spent 80% of revenue on content acquisition, or royalty payments.