Pandora Gains in Listener Hours, Market Share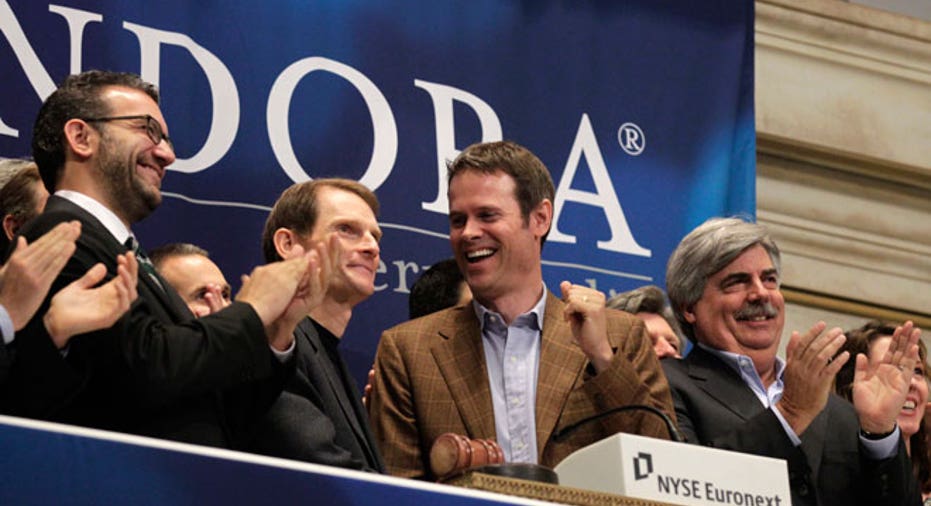 Pandora (NYSE:P) shares rallied 5% Wednesday after the music streaming company said it logged gains in listener hours and market share in September.
The stock jumped to $26.82 in early morning trading, adding to Pandora's 178% gain as of Tuesday's close.
Listener hours climbed to 1.36 billion last month, an 18% gain compared to September 2012. Pandora's share of total U.S. radio listening widened to 7.77% from 6.53%.
The company reported 72.7 million active listeners, up 25%.
On the flip side, gains in listener hours indicate a continued increase in royalty costs. Pandora has reported higher losses in recent quarters, as significant listener growth has pushed royalties higher.
Pandora purchased a small South Dakota radio station in June, looking to make the company eligible for lower music royalties.
Last month, the Internet radio company named Microsoft (NASDAQ:MSFT) veteran Brian McAndrews its new chief executive and chairman, ending a six-month search.