Pandora Boosts Hold of U.S. Radio Market, Begins Search for New CEO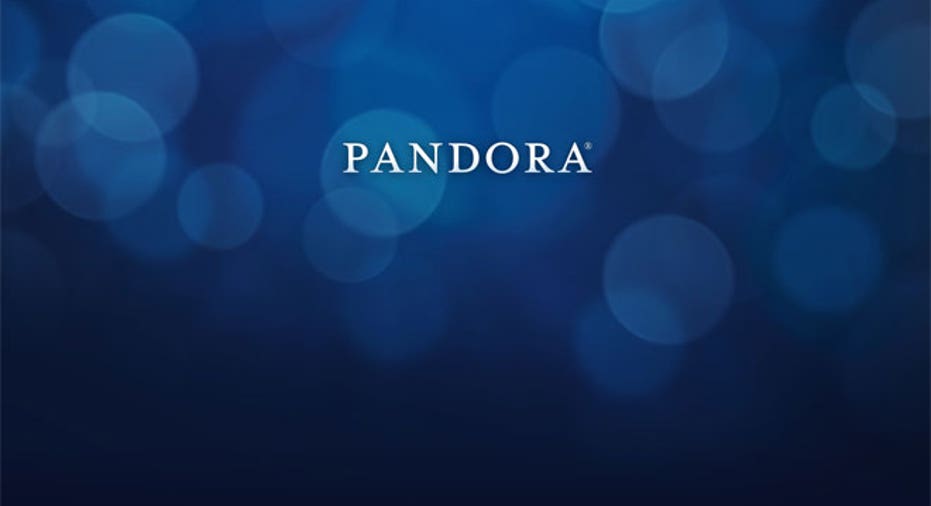 Pandora (NYSE:P) reported late Thursday stronger-than-expected fourth-quarter earnings as it captured a greater share of the U.S. radio market, sending its shares up more than 20% in after hours trade.
The radio operator also said Thursday it has formed a search committee to begin hunting for a new chief executive to replace Joseph Kennedy, who has led the company since July 2004.
"As part of our board discussions of the road that lies ahead, I reached the conclusion and advised the board that the time is right to begin a process to identify my successor," he said.
There is a "tremendous market opportunity ahead," Kennedy said, who will remain at the helm until a successor is named.
The Oakland, Calif.-based digital radio company reported a quarterly loss of $14.5 million, or 9 cents a share, compared with a year-earlier loss of $8.2 million, or 5 cents.
Excluding one-time items, though, Pandora said it only lost 4 cents, better than the 5-cent loss analysts had been calling for in a Thomson Reuters poll.
Revenue for the three months ended Jan. 31 jumped 54% to $125.1 million from $81 million a year ago, led by a 51% improvement, to $109 million, in advertising revenue and a 74% year-over-year increase in subscriptions. The results topped the Street's view of $123 million.
The surprise earnings catapulted shares of Pandora up more than 20% to $14.10 in extended trade.
"We continue to monetize mobile at record levels and exceeded our expectations for the quarter," said Pandora CEO Joe Kennedy, adding that its greater hold on the total U.S. radio market has cemented the company's "leadership in mobile advertising."
Total listener hours grew 53% during the period to 4.05 billion compared with 2.66 billion in the year-earlier period. For the year, listener hours were up 70%.
So far in February, Pandora said listener hours have grown 42% to 1.38 billion, while Pandora's total share of U.S. radio listening ticked up about 8.48%, up from 5.74% in 2012.
Looking toward the current quarter, Pandora sees revenue in the range of $120 million to $125 million and a non-GAAP loss of 13 cents to 10 cents. Analysts on average are calling for sales of $120 million and a loss of 10 cents.
For fiscal 2014, it sees revenue between $600 million and $620 million, stronger than the consensus view of $600 million. It is predicting earnings per share in the range of a 5-cent loss to a 5-cent profit, versus the Street's 2-cent loss.