Pandora Adds to Market Share in March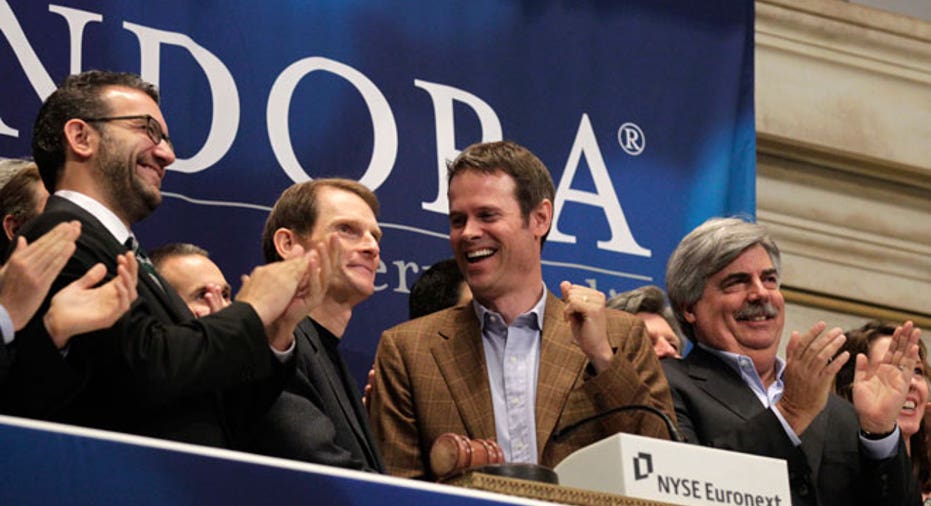 Pandora Media (NYSE:P) rallied on Thursday after the Internet radio giant said its market share continued to grow in March.
The company reported total listener hours of 1.71 billion during the month, up 14% compared to March 2013. Active listeners rose 8% to 75.3 million.
Pandora's share of the U.S. radio market climbed to 9.1% from 8.1%.
Pandora previously announced that its May report, which will be released in early June, will be its last monthly update on audience metrics.
The Oakland, Calif.-based company has struggled to boost earnings amid an increase in market share. Higher listener hours generate advertising revenue but also forces Pandora to pay more content acquisition costs, or music royalties.
Last month, the Internet radio provider reported a higher fourth-quarter profit and 52% revenue growth. Pandora also issued a tepid outlook for the current quarter.
In February, Pandora reported a stronger fourth-quarter profit, but the company also forecasted a steeper-than-expected loss in the first period. Content acquisition costs were up 29.7% during the latest quarter.
Shares advanced 3.4% to $32.50 shortly after the opening bell. As of Wednesday's close, Pandora booked a year-to-date gain of 18.2%.