Pandora Adds to Market Share in February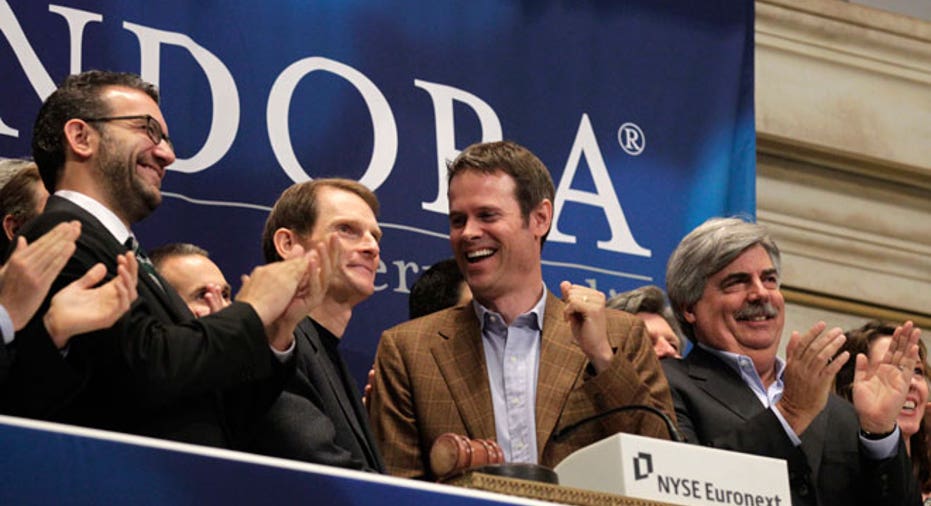 Pandora (NYSE:P) said its market share continued to grow in February, as listener hours and the number of people tuning into its online radio service climbed higher.
The company reported on Thursday an 8.91% share of total radio listening in the U.S., compared to 8.25% a year earlier and 8.57% in January.
Listening hours were up 9% last month, while active listeners jumped 11% year-over-year to 75.3 million.
Pandora noted it will no longer disclose monthly audience metrics after its May report provided in early June. The Oakland, Calif.-based company said advertisers are getting sufficient data from third parties.
Pandora's earnings have come under pressure as the company adds to its market share. Higher listener hours helps boost advertising revenue but also increases content acquisition costs, or music royalties.
Last month, the Internet radio provider reported a higher fourth-quarter profit and 52% revenue growth, while content acquisition costs increased 29.7%. Pandora also issued a tepid outlook for the current quarter.
Also on Thursday, rival music streamer Spotify announced a deal to acquire The Echo Nest, which developed technology used to generate song recommendations.
Shares of Pandora slipped 2.7% to $38.37 in recent trade.