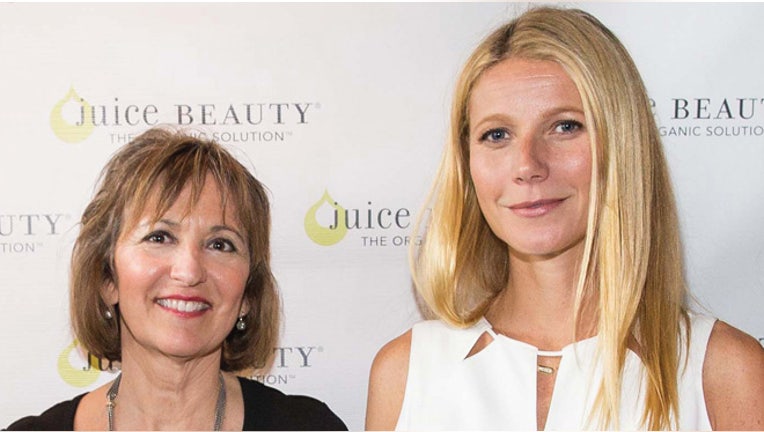 She's been the face of countless beauty campaigns as well as the poster actress for health and wellness. Now Gwyneth Paltrow is taking on the beauty industry from behind the scenes, and she's doing it the only way she knows how: organically.
The "Iron Man" actress is currently the Creative Director behind a new organic makeup line by Juice Beauty, a Northern California-based skincare company whose mission is to be the leader in certified organic beauty products.
"The whole cosmetics industry is totally unregulated. They're using chemicals that are potentially carcinogenic and endocrine--disrupting, that are really not good for you. Obviously, we're living in an age where we're all becoming more and more aware of the link between what we're ingesting and adverse effects on our health," Gwyneth Paltrow told FOXBusiness.com.
And she's right. While the cosmetic industry is regulated by the FDA, it's completely underregulated by them at the same time according to Nneka Leiba, Deputy Director of Research at Environmental Working Group (EWG).
"The regulation is so lax. Manufacturers can use any ingredients that they want in their products. And they haven't been forced to change. A lot of personal care products have the potential to have ingredients of concern," says Leiba.
"The whole cosmetics industry is totally unregulated. They're using chemicals that are potentially carcinogenic and endocrine--disrupting, that are really not good for you."
In a statement to FOXBusiness.com, the FDA said that "although U.S. regulations do not specify any particular testing regimens for cosmetic products or ingredients, it is the cosmetic company's responsibility to substantiate product and ingredient safety prior to marketing. Companies and individuals who manufacture or market cosmetics have a legal responsibility to ensure the safety of their products."
Paltrow and her new business partner, CEO and Founder of Juice Beauty, Karen Behnke are hoping consumers are ready for that change and they believe the time is right for organic beauty products.
"Ten or fifteen years ago with organic food, people didn't understand it, and now we have this mass movement. People are really understanding now how absorbent an organ like the skin is and when we put toxic chemicals on our skin, that it's not good for you," says Paltrow.
Behnke says she started her company after her first pregnancy, when she really started taking a closer look at the personal care products that she was using.
"I was astounded to learn some of the ingredients that are in our products. People don't realize that our skin absorbs over 60% of what is placed on it. Ever since then, I was on a mission to develop something safe that worked just as well."
Juice Beauty products have been around for over a decade with exclusive deals at Whole Foods (NASDAQ:WFM) and Ulta Beauty (NASDAQ:ULTA), as well as high-end spas and boutiques.
"We're starting to grow more rapidly now. Our formulations have gotten better, we've teamed up with Paltrow, and our distribution with ULTA Beauty put us in 800 stores nationwide," says Behnke.
Paltrow's new organic makeup will feature over eighty products and will hit stores in January of 2016. She is also designing a new skincare line exclusively for her Goop lifestyle brand.
"We only recommend products that we believe in, have tried, and love. We are always looking for clean products that fit our values and what the Goop audience wants," says Paltrow, who's known for her high-end tastes.
Behnke says the new products will be affordable for most women and they hope to reach a wide range of consumers.
"I would say we're mid-prestige with respect to pricing. Many of our consumers are surprised that we can price the way we do because our ingredients are certified organic," adds Behnke.
Paltrow says she's thrilled over this new partnership and is truly amazed at the efficacy of the products.
"I feel so invested not only financially, but also because I really believe in what Karen is doing for the sustainability of the planet for our kids. Karen, she's really the leader in these practices. It's very important as a woman and as a mother and as someone who preaches a non-toxic lifestyle. It's a dream partnership."