Oxford Industries Reaps the Benefit of Lilly Pulitzer Debut at Target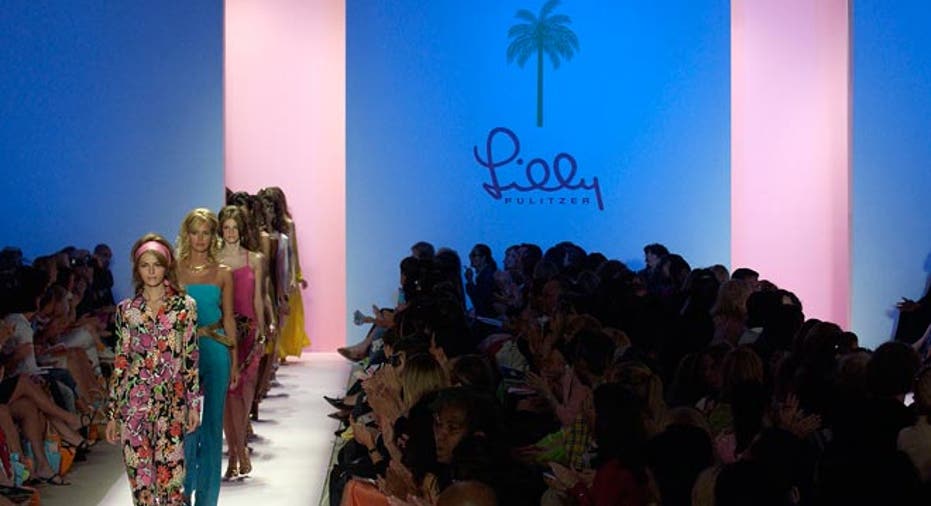 Oxford Industries (NYSE:OXM), an international apparel company, who has a diverse portfolio of lifestyle brands, is trading 7% higher following the debut of its Lilly Pulitzer line.
In fact, things were so crazy that retailer Target's (NYSE:TGT) website was apparently overloaded and the product line sold out at most stores by the early morning hours.
Target reportedly received an earful from some disappointed shoppers, but the crazy demand was certainly a boon for Oxford, whose other lines include Tommy Bahama and Oxford Golf.
"Our checks suggest that the Lilly collaboration was likely one of Target's most successful desgner collaborations," Ed Yruma, an equity analyst at KeyBanc Capital said.
The 250-piece line includes all articles of clothing (apparel, accessories and shoes) available for women, as well as beauty products, home goods, and girls clothes, which fall in the $2 to $150 range.
"We believe Sunday's launch was a huge success with product selling out in stores within minutes," reported Pamela Quintiliano, retail analyst at SunTrust Robinson Humphrey.
Yruma notes that Lilly Pulitzer had 28 company-owned and 70 signature locations, but over time, thinks the domestic store footprint could reasonably reach 150 stores, including the 70 Signature stores.
"Given that only 10% of Lilly's sales are generated in states west of the Mississippi River, Target's broad awareness has exposed Lilly to a meaningfully larger demographic," stated Yruma.  He raised his $82 price target on Oxford to $87.
Quintiliano expects Lilly Pulitzer could become a $500 million brand from $167.7 million last year through organic growth via geographic expansion and wholesale opportunities.
She also thinks Oxford's earnings power should be able to at least double, this to be aided by international openings at Tommy Bahama and domestic geographic expansion at Lilly Pulitzer - both initiatives that are in their relative infancy – as well as by online opportunities for both. Quintiliano raised her $80 price target to $88.
With today's gain Oxford shares have gained 32% this year trading around $78.16 a share as of 3:00 P.M. ET.