Overhauling Health Exchanges: A Pricey, Complex Maneuver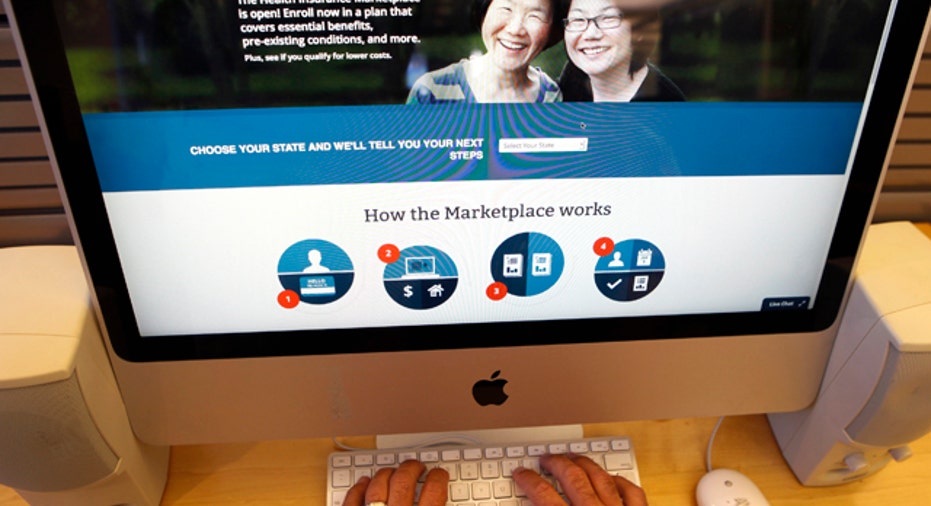 With five months to go until the Affordable Care Act's 2015 open enrollment season, states that had troubled exchanges during the inaugural sign-up period are scrambling to either upgrade their sites or transition to the federal exchange—all on the taxpayer's dime.
A new analysis from the Wall Street Journal finds that the cost for Maryland, Massachusetts, Minnesota, Nevada and Oregon to overhaul their exchanges or transition to healthcare.gov will be as high as $240 million in total.
Fourteen states and the District of Columbia launched their own insurance exchanges for the 2014 open enrollment season while 36 states relied on the federal exchange. Some states, including Connecticut and Kentucky, experienced great success with their enrollment numbers. More than 8 million Americans signed up for coverage on both state and federal exchanges. The beginning of the enrollment period was marred with glitches on the federal exchange that prevented people for signing up for coverage for weeks.
Kevin Counihan, chief executive of Access Health, the state exchange for Connecticut, says the repair price tag seems high. The Constitution State's exchange featured pop-up shops featuring what Counihan described as "genius bars" similar to what Apple (NASDAQ:AAPL) stores have to help residents sign up for coverage. Maryland, which spent $125 million on its exchange that only enrolled 60,000 individuals, is using the code from Connecticut's exchange in its overhaul, and is negotiating a $40-to-$50 million contract with Deloitte to design the new exchange site.
"The prices for these things are expensive, but scalable," he says. "The computer code can be transferred to other states efficiently. I would have to see the details on the makeup of all of these costs, but I do know the software is scalable."
Connecticut spent $59 million on its exchange, he says, which includes a lot of customization.
Manhattan Institute scholar Yevgeniy Feyman says it's wasted cash for states to create their own insurance exchanges.
"I don't know what it should cost, but I think this is more wasted money," he says. "From the get go, there was no reason to have the federal government or states setting up their own exchanges. All you needed--at most--was a central database maintained by insurers, with standard consumer protections in place."
But when it comes to spending cash versus having a non-operational site, Feyman says overhauling is the lesser of two evils.
"Having a poorly-functioning exchange is worse than getting grilled about spending the money," he says.
For Counihan, time and efficiency are more concerning than cost.
"The challeneges of rebuilding are many, and one the biggest challenges is time," he says. "The issues around getting these things up and running leave you under the gun. We had less than one year to do what should have taken three years."
And for states like Oregon, which is transferring onto Healthcare.gov, Counihan says he wonders what leaving the federal exchange may mean for states and enrollees. He says officials from nine different states have contacted Connecticut expressing interest in transitioning to an exchange like the state's in 2015 or 2017 after using healthcare.gov.
"What I don't know is what it means to unwind from Healthcare.gov—part of me thinks it's like the 'Hotel California' where you can check in but never leave. Carriers have that connectivity with the federal government—how complex is it to try to unwind? It strikes me that it might be an issue."
The 2015 enrollment period for ACA starts Nov. 15 and runs through February 2015.
The law mandates that every individual in the country have coverage, or they will face a fine of $95 a year or 1% of their annual income for failing to comply.