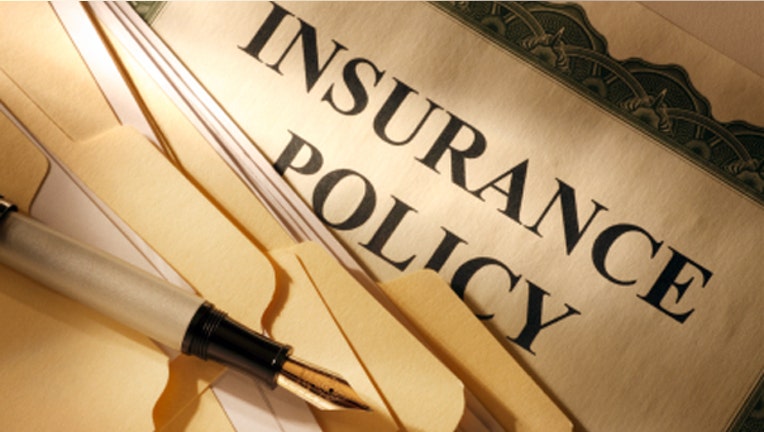 As anyone who spends time watching YouTube dog and cat videos knows, pets often have a canny knack for getting into all sorts of quirky calamities. But sometimes what's fascinating becomes frantic as we rush our beloved animals to the vet for emergency care.
That's what happened to Peanut, the dog who won Veterinary Pet Insurance's Hambone Award contest for fetching the most outlandish claim. (The annual challenge is named after a canine that devoured an entire holiday ham while accidentally locked inside a walk-in fridge.)
The rowdy dachshund-terrier mix (pictured right) often amuses her owners, Keith and Christy Wolfram of Sicklerville, N.J., by chasing wildlife from the backyard. But things got out of hand last October when she tussled with a skunk and ended up buried alive in dirt beneath the deck. She was finally unearthed after a few hours, barely breathing and suffering from hypothermia, but not before some drama ensued.
Unable to find Peanut, the couple had called firefighters for back-up help. Everyone started digging - and the rescue mission may have ended if not for the dogged determination of the canine's owners.
"When the firefighters saw Christy continue to dig, one of them decided to take a last look," said Keith Wolfram in a statement. "I remember him shouting, 'I see her paw!,' and my heart just sank. By the time they got her out she was barely moving. I couldn't believe she was alive."
Peanut spent two days under a vet's care, with VPI picking up 85% of the costs. Her backyard saga was judged the best by thousands of visitors to VPI's Hambone Award website, topping 11 other quirky pet claim stories. VPI, a Brea, Calif.-based pet insurer, sponsors the annual contest to educate owners about the dangers faced by pets, said company spokesperson Adam Fell.
Second place went to Pebbles, a cat from Rio Linda, Calif. who went on an unscheduled 15-mile road trip after getting stuck in a car engine. Pebbles was later treated at a veterinary hospital for cuts and a broken jaw.
Bayley, a Labrador retriever from Lothian, Md., took third. The rambunctious Bayley shattered a 55-gallon aquarium, which left a two-inch gash on his chest that was stitched by a local vet.
Other notable entries included Crispy Bacon, a potbellied pig from Las Vegas with a taste for his owner's drugs -- he almost overdosed on ibuprofen, acetaminophen, omeprazole and beta blockers. Ginger, a golden retriever from Rocky Hill, Conn., survived being bit on the nose by a snapping turtle.
There's a lesson in these tales, says Carol McConnell, VPI's president and chief veterinary medical officer: know your pets and what it takes to protect them. (See: "Home insurance and pets.")
"Peanut is a perfect example of a dachshund-terrier mix, a combination of two tenacious breeds that were created to hunt game by digging animals out of their burrows and dens," she said in a statement. "He was just doing what comes instinctively. Peanut and all of the nominees illustrate the unpredictable nature of our pets." (See: "Pet insurance ABCs.")
Peanut, who declined to give an acceptance speech following the announcement, will receive a bronze trophy in the shape of a ham and a swag-bag filled with treats, toys and an emergency care kit.
The basic costs and coverage for pet insurance
Several companies offer pet insurance -- besides VPI, major providers include Healthy Paws, PetPlan, 24PetWatch, Embrace and Trupanion. Most sell similar protection, usually based on these two common plans, according to the Insurance Information Institute (III):
Basic: This is the least expensive and provides the lowest reimbursements for procedures. It helps pay for accidental injuries, poisonings and illnesses, including cancer. A typical policy will include a cap on reimbursements per accident or illness, and will have a cap on total reimbursements per policy term. The premium for a healthy 3-year-old mixed breed dog would be about $140 a year, says the III, with deductibles from $75 to $100.
Comprehensive: This coverage is more expensive but the reimbursements are more generous. The plan also provides reimbursements for accidental injuries, emergencies and illnesses, as well as covering office visits, prescriptions, diagnostic tests, x-rays and lab fees. The plan has caps on reimbursements per accident and illness, and a cap on total reimbursements for the term. Annual premiums for the same 3-year old mixed breed dog would be about $250. Deductibles range from $75 to $100.
For example, VPI offers a comprehensive plan for dogs that costs $25 to $35 a month. The same coverage for cats is $15 to $22 a month, with both paying as much as $14,000 in vet expenses a year. VPI's basic "economical" coverage is $19 to $27 a month for dogs and $12 to $17 for cats. The maximum benefit for the economical plan is $7,000, says Fell. VPI also has individualized plans for more exotic pets, including pigs, lizards, hedgehogs, birds, hamsters and turtles, among others.
But, as with other pet insurers, there are restrictions. VPI doesn't cover animals age 10 or older and won't reimburse for "elective procedures, congenital conditions, pet foods, grooming, behavioral problems and pre-existing conditions," according to the company's website.
The original article can be found at Insurance.com:Outrageous pet insurance claims: Dog survives being buried alive