Apps for smartphones and tablets run the gamut from news-aggregators and information-keepers to fitness-trackers and photo-enhancers. And consumers are turning to their mobile devices for help with their everyday needs at stunning speeds.
Nielsen found that smartphone users spend 87% of their time online using mobile apps. Here's how the FOXBusiness.com staff spent our time:
1. AroundMe: Your On-The-Go Location Resource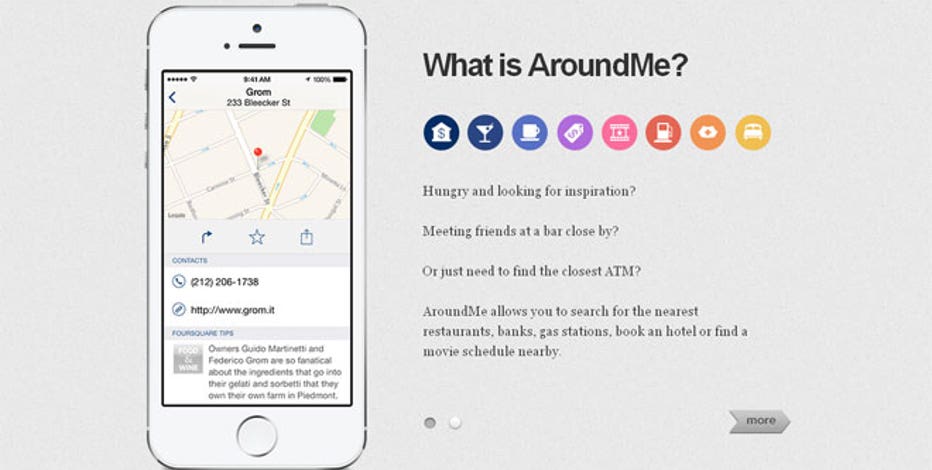 ---
AroundMe allows users to find local shops, restaurants, banks, and other stores nearby. The app identifies users' locations and offers a list of different categories users can choose from to help find what they need. Once a category is selected, the app lists local establishments along with the distance from the user.
"Sometimes I really need a cup of coffee or am about to get hangry and need to find good food quickly and this app lets me know what's nearby along with the street address so I can find it quickly," FOXBusiness.com Features Editor Kathryn Vasel says.
The free app is available on both iOS and Android.
2. Aviary: An All-Encompassing Photo Editor for the Snap-Happy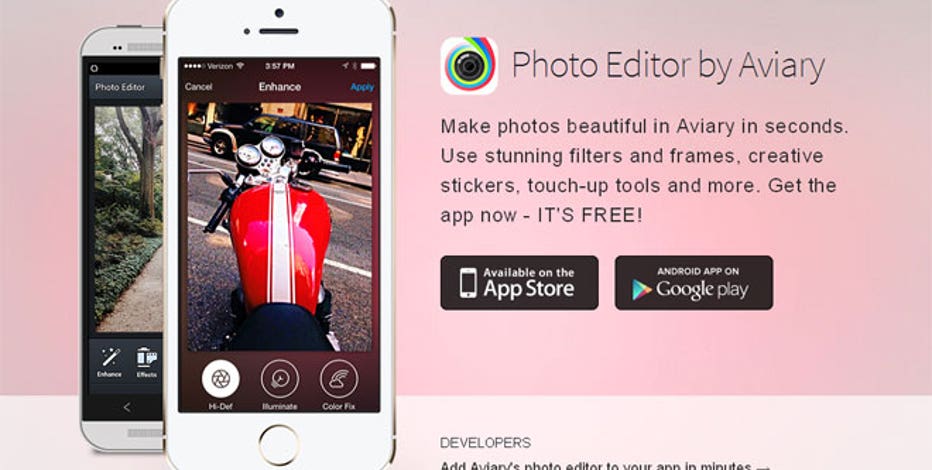 ---
"Aviary is the best photo editor since Instagram," FOXBusiness.com News Editor and Reporter Victoria Craig says.
The free app goes well beyond stock filters, allowing users to custom edit photos by adjusting brightness, saturation and contrast, as well as enhance blurry "drive-by" pictures.
Aviary provides basic edit tools and even ones to add text, stickers and frames. Still, for die-hard filter users, Craig say Aviary also provides a range of pre-set filters you can throw over your photos in a rush.
"But maybe the best part: Aviary doesn't require you to auto-crop the photos, so you can edit your original images to your heart's content without losing any original content," Craig says.
Photo Editor by Aviary is available on both iOS and Android.
3. GroupMe: A Place to Text With Everyone You Know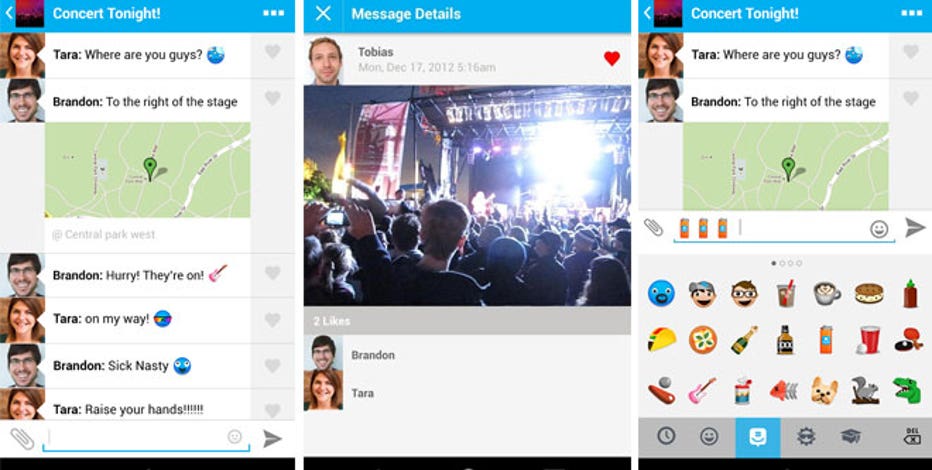 ---
GroupMe is a free app that brings text messaging to multiple people by allowing users to send and receive one-on-one or group messages on any phone.
Users can have conversations with one person or select friends, family, coworkers, or whoever they want to include in groups they create and "communicate simultaneously without the worry of someone missing a message," FOX Business Senior Producer Henry Fernandez says.
Fernandez, who uses GroupMe to keep in touch with his high school buddies, says it's been especially helpful when he is on vacation to "get everyone on the same page."
The networking app works on nearly every mobile device and is available on iOS and Android.
4. Pocket: The Commuter's New Reading Companion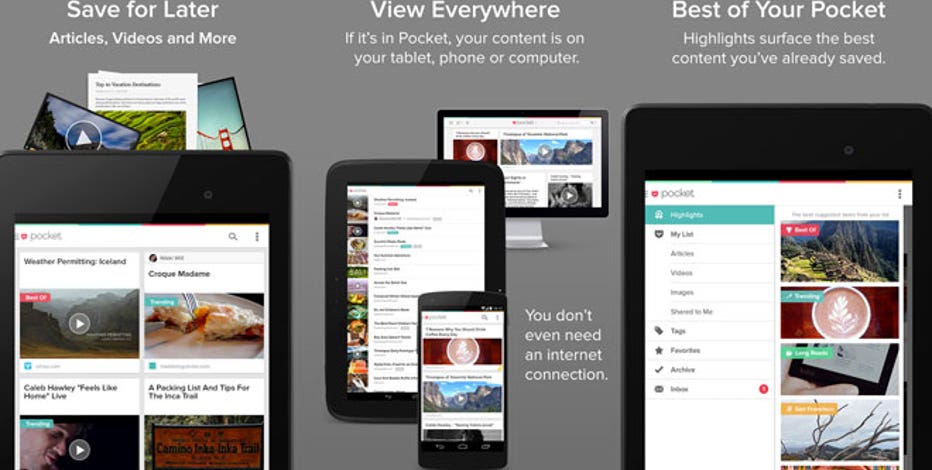 ---
Pocket lets users save content from the web to check out later without having to send themselves tons of links.
Once users put something in their Pocket, the content automatically syncs across all of their devices, including phone, tablet and computer. The collected information is accessible in-flight, underground, in line at the store, or at home on the couch.
"It's even got convenient extensions/add-ons for all the major web browsers and pushes the content to your device so you've always got it available with or without cell phone service," Erik Berte, Product Manager for FOX News Digital, says.
The free app is available oniOS and Android.
5. RunKeeper: Your New Running Partner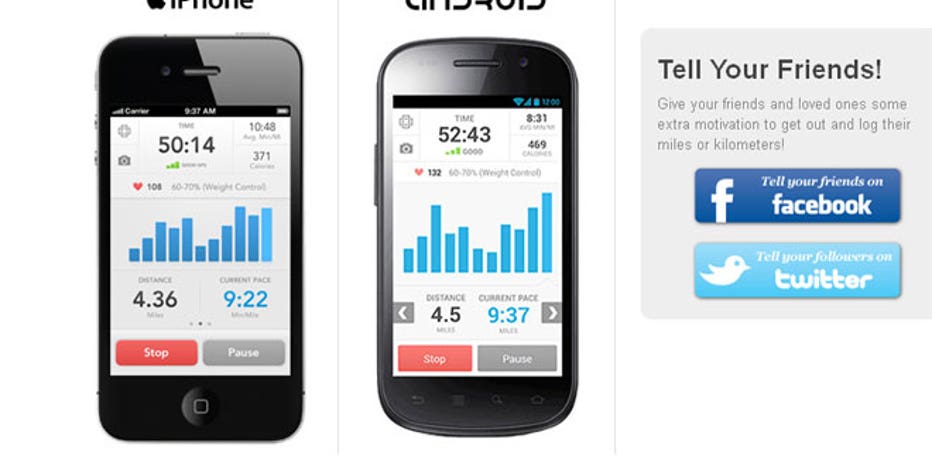 ---
"As a fairly novice runner, I love the motivation this app gives me," FOXBusiness.com Reporter Kate Rogers says.
The fitness app allows users to track, measure and improve their exercise goals, turning their mobile phones into personal trainers. By tapping into a phone's GPS, RunKeeper is able to track users' running, walking, cycling, hiking, biking and other fitness activities.
Users can also get stats and coaching through their headphones, and even share notifications with friends when they hit new personal bests.
And it keeps users honest.
"It tells me to get out there and hit the pavement again," says Rogers.
The free app is available on iOS and Android.
6. StreetAccount: How to Stay Current in the Business World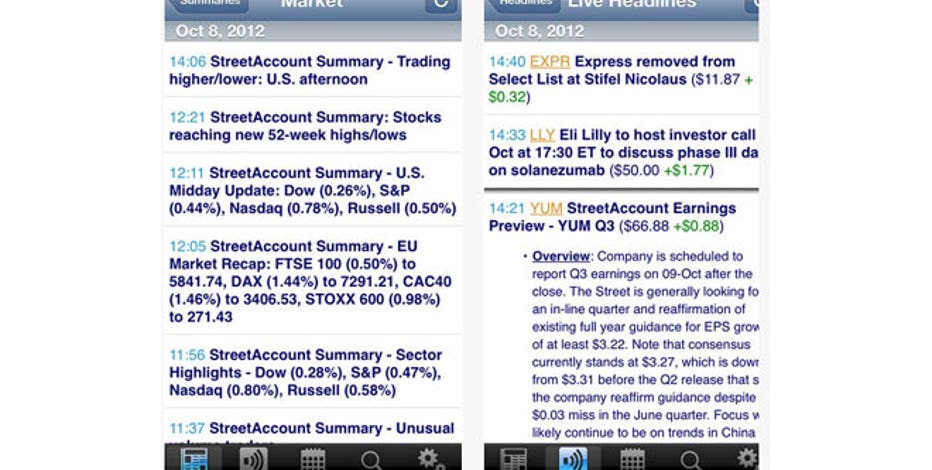 ---
"I've been covering U.S. financial markets for nearly three years, and StreetAccount has, in the past few months, become one of the most powerful tools in my arsenal," FOXBusiness.com Senior Editor Adam Samson says.
StreetAccount provides users a global economic calendar, an earnings roundup, near-instant push notifications on major economic data and corporate news, and much more.
"It's a terrific one-stop-shop for all the info I need to prepare for my day," Samson says.
StreetAccount, which is owned by FactSet Research Systems (NYSE:FDS), is free on iOS and requires a subscription.
7. TripIt: The Trip Organizer for the Always (and Sometimes) Globe Trotter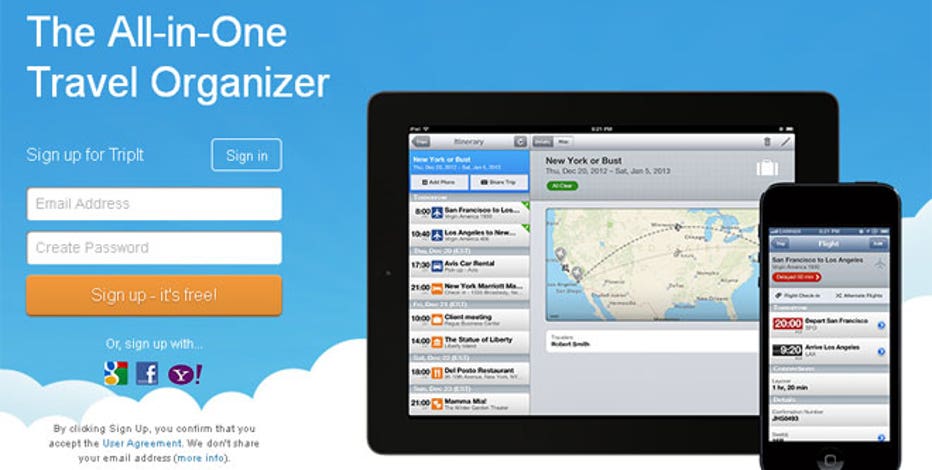 ---
"I'm perpetually disorganized and don't do well juggling printed travel confirmations," Samson admits.
Enter: TripIt. The free app lets users forward electronic booking and travel details to a central repository and then compiles all the details in a handy, interactive list.
"What makes the app particularly powerful is that it doesn't only record confirmation numbers," Samson adds. "It finds the address, phone number and other relevant details about flights, hotels, rental cars and more."
TripIt is available on iOS, Android, Blackberry and Windows Phone 7.
Leave Us a Comment: We want to know what app you use all the time.