Oracle's 1Q Results Top Views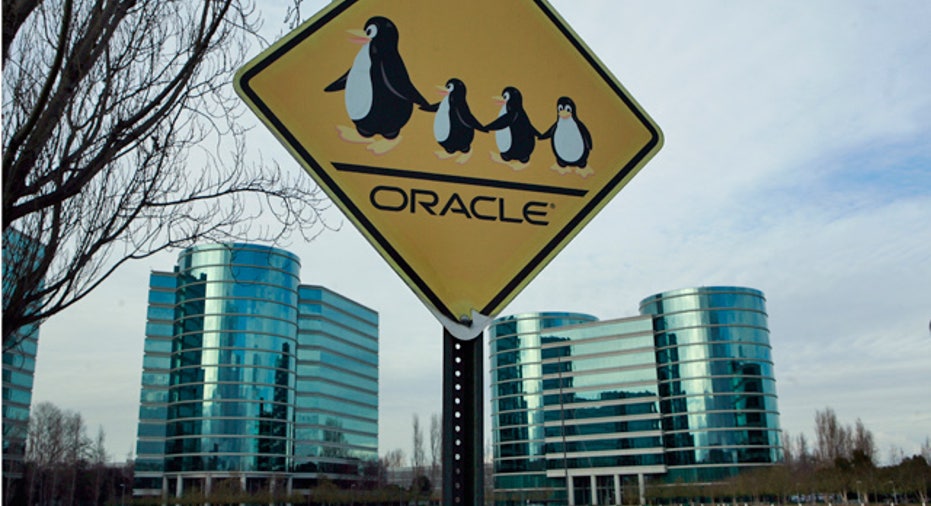 Oracle Corp. (NASDAQ:ORCL) beat Wall Streets expectations for its fiscal first-quarter earnings, reporting its results after the bell Tuesday.
The software maker posted earnings of 48 cents a share, while analysts surveyed by Thomson Reuters had predicted 46 cents a share.
Revenue was $8.4 billion, just above analysts predictions of $8.35 billion.
The Redwood Shores, Calif.-based company said in a statement that new software license revenues were up 17% to $1.5 billion, while software license updates and product support revenues were up 17% to $4 billion.
Hardware systems products revenues fell 5% to $1 billion, the company said.
Oracle said its high-end server business, citing its  Exadata, Exalogic, and SPARC M-Series, produced double-digit revenue growth from the same period a year ago.
By moving away from low-margin commodity hardware and focusing on high-end servers, we increased our hardware gross margins from 48% to 54%. Our strategy to grow the profitable parts of our hardware business is paying off," Oracle President Mark Hurd said in the statement.
After closing down 67 cents, or 2.3%, to $28.35 in trading Tuesday, the stock was up slightly in after-hours trading.