Oracle Slumps After 3Q Earnings, Sales Miss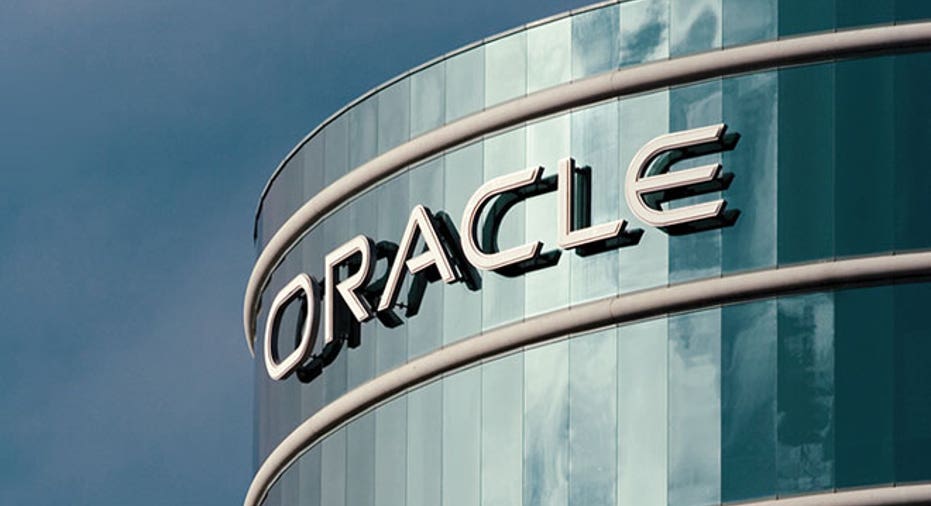 Oracle (NASDAQ:ORCL) booked a 2.8% bump in fiscal third-quarter profits on Tuesday amid cloud application growth, but the business software behemoth failed to meet Wall Street's expectations.
Shares of the world's No. 2 business software maker slumped more than 5% in extended trading on the miss on both the revenue and EPS side.
Oracle said it earned $2.57 billion, or 56 cents per share, last quarter, compared with a profit of $2.50 billion, or 52 cents per share, a year earlier.
Excluding one-time items, the company said it earned 68 cents a share, trailing forecasts from  analysts for 70 cents.
Revenue rose 3.9% to $9.31 billion, narrowly missing the Street's view of $9.36 billion. Oracle noted its cloud applications business enjoyed bookings growth north of 60%, with sales approaching $300 million.
"Our Engineered Systems business is growing rapidly for the same fundamental reason that our Cloud Applications business is growing rapidly. In both cases, customers want us to integrate the hardware and software and make it work together, so they don't have to," Oracle CEO Larry Ellison said in a statement.
Oracle said new software licenses and cloud software subscription revenue increased 4% to  $2.4 billion, while software license updates and product support sales climbed 5% to $4.6 billion. Hardware systems products revenue jumped 8% to $725 million.
Shares of Redwood City, Calif.-based Oracle dropped 5.39% to $36.76 in after-market  trading, knocking them back into the red on the year. Oracle gained 1.62% during regular trading on Tuesday.