Oracle Revenue Falls, Hurt by Stronger Dollar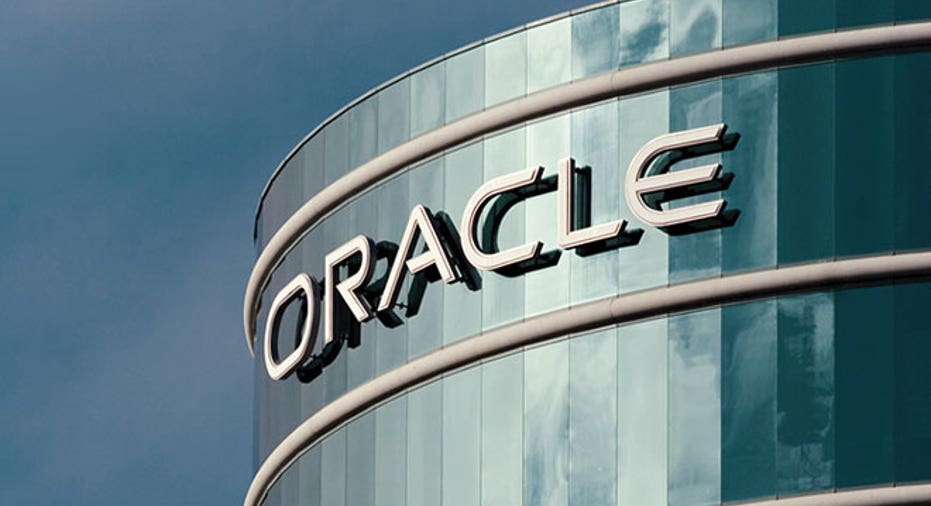 Oracle Corp. said revenue fell a disappointing 5% in the May quarter, hurt in part by the stronger dollar and even though the software maker continued to see growth in its cloud-based products.
Shares of Oracle, up 6% over the past year, fell 6.9% to $41.82 in after-hours trading as the company also missed earnings expectations.
The Redwood Shores, Calif., company grew into a giant by selling databases and other software essential in the behind-the-scenes operations at many big companies. It hit a rough patch in recent years, showing choppy results or falling short of Wall Street earnings estimates.
Now it is trying to break out with new technology, including a different style of database, as well as human-resources and corporate-marketing software refashioned for the Web and sold as a subscription.
Sales of new software licenses fell 17% to $3.14 billion.
Oracle also has been under pressure to boost its cloud-based offerings, which has accounted for about 6% of total sales. In the latest quarter, total cloud revenue was $576 million, up 28% from a year ago.
Co-Chief Executive Safra Catz said the company sold an "astonishing" $426 million of new annually recurring cloud subscription revenue.
"We expect that revenue growth rate to jump to around 60% in constant currency this new fiscal year," she added.
Total revenue declined to $10.7 billion from $11.32 billion a year ago.
After adjusting for changes in currency, Oracle said its revenue would have been up 3%. The strong dollar has hurt Oracle's revenue growth.
Overall, Oracle reported a profit of $2.76 billion, or 62 cents a share, down from $3.65 billion, or 80 cents a share, a year earlier. Excluding stock-based compensation and other items, earnings were 78 cents a share.
Analysts expected Oracle earnings of 86 cents a share and revenue of $10.92 billion, according to Thomson Reuters.
(By Angela Chen)