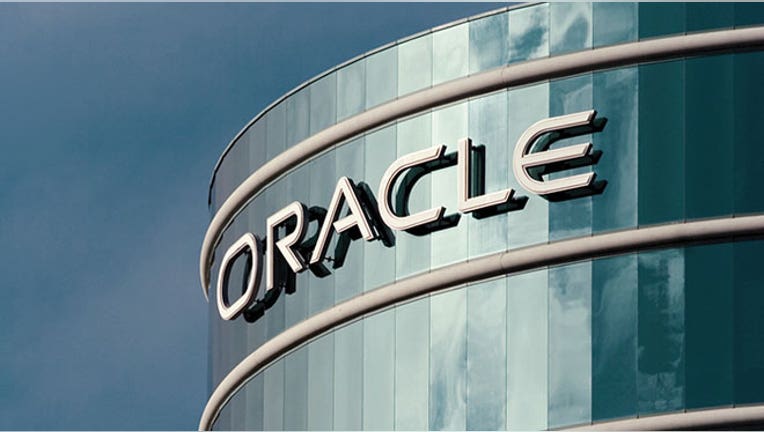 Oracle Corp. (NASDAQ:ORCL) surprised the Street late Monday, reporting better-than-anticipated fiscal fourth-quarter results, that had shares moving higher in electronic trading after the bell.
The enterprise-software and technology company reported net income rose 8% to $3.5 billion, or 69 cents a share.  On an adjusted basis, earnings per share rose to 82 cents, up from last year's earnings of 81 cents a share.  The company blamed a stronger dollar for a negative impact of 4 cents to adjusted earnings per share.
Revenue rose 1% to $11 billion, compared to year-ago sales of $10.81 billion. New software license revenues rose 7% to $4 billion, as software license updates and support revenues rose 5% to $4.2 billion; hardware systems revenue fell 16% to $977 million.
The results topped expectations, as analysts polled recently by Thomson Reuters had predicted earnings of 78 cents a share on revenue of $10.89 billion. The company touted the importance of Oracle Cloud to the future growth and profitability of Oracle's software division.
"Our Oracle Cloud SaaS business is nearly at a billion dollar revenue run rate, the same size as our engineered systems hardware business," said Oracle Chief Executive Officer, Larry Ellison, in a statement.  "The combination of engineered systems and the Oracle Cloud will drive Oracle's growth in FY 2013."
The company's board of directors also declared a quarterly cash dividend of 6 cents a share, to be paid on Aug. 3, 2012, and the board authorized a share buy-back program of up to $10 billion in common stock.
Shares of Oracle Corp. closed down 2% at $27.12, but the stock was up 84 cents, more than 3% higher in late trading.