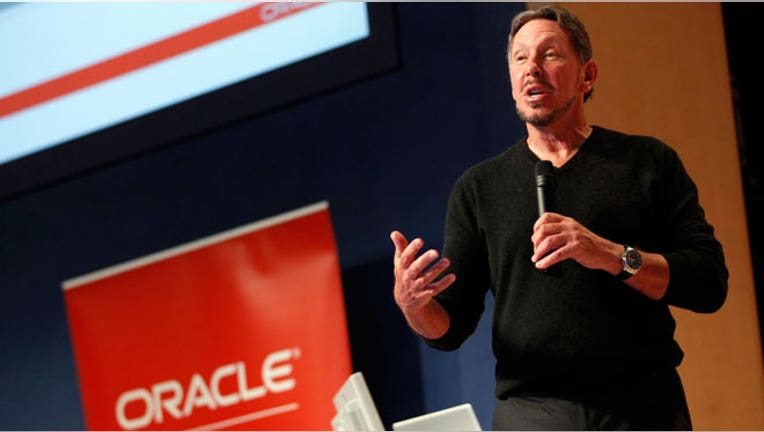 Oracle (NASDAQ:ORCL) on Thursday announced that Larry Ellison is stepping down as chief executive of the software giant after nearly four decades at the helm.
Ellison, 70, will step into the role of executive chairman and chief technology officer. Oracle named co-presidents Safra Catz and Mark Hurd, the former head of Hewlett-Packard (NYSE:HPQ), as co-CEOs. Current chairman Jeff Henley will become vice chairman.
Oracle said its software and hardware engineering functions will continue to report directly to Ellison. Catz, who also serves as chief financial officer, will be responsible for manufacturing, finance and legal functions. Hurd will run the sales, service and vertical industry global business units.
Ellison, who previously served as chairman from 1995 until 2004, has served as CEO since he founded Redwood Shores, Calif.-based Oracle in 1977.
The changeover comes as Oracle continues to revamp its business. Under Ellison, Oracle turned its attention to cloud computing and subscription-based software.
On Thursday, Oracle said its first-quarter earnings dropped 0.3% amid higher expenses.
Oracle's cloud business booked revenue of $337 million, up 32% year-over-year. Total revenue increased 2.7% to $8.59 billion.
The company reported a profit of $2.18 billion for the period ended Aug. 31, compared to $2.19 billion a year earlier. On a per-share basis, earnings ticked a penny higher to 48 cents a share. Adjusted for one-time items, earnings checked in at 62 cents from 59 cents.
Analysts were looking for adjusted earnings of 64 cents a share and revenue of $8.78 billion.
Sales of new software licenses were down 2% at $1.37 billion. Software license updates and product support revenues were $4.73 billion, an increase of 7%.
Oracle shares fell 1.9% to $40.75 in after-hours trading.