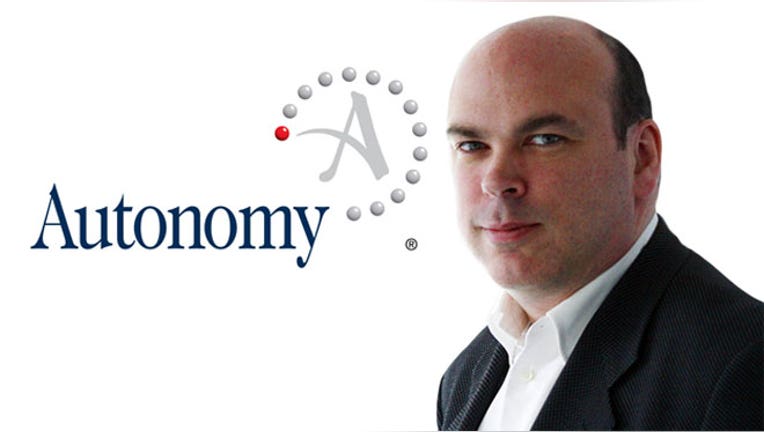 Long before Hewlett-Packard's (NYSE:HPQ) bombshell accusation of fraud at its Autonomy business, Oracle (NASDAQ:ORCL) was publicly questioning both the integrity of Autonomy CEO and co-founder Mike Lynch as well as his company's valuation.
After H-P acquired the enterprise software company for a final price of $11.1 billion in 2011, Oracle CEO Larry Ellison said in a conference call that Autonomy had been "shopped" to his company as well.
"We looked at the price and thought it was absurdly high," Ellison said, explaining the decision to pass on Autonomy.
Those comments didn't sit well with Lynch, who denied Autonomy was shopped to Oracle, saying: "If some bank happened to come with us on a list, that is nothing to do with us."
"Either Mr. Lynch has a very poor memory or he's lying," Oracle later said in a statement still posted on its website.
"'Some bank' did not just happen to come to Oracle with Autonomy 'on a list.' The truth is that Mr. Lynch came to Oracle, along with his investment banker…and met with Oracle's head of M&A" and Oracle President Mark Hurd, Oracle said.
After listening to the pitch, Oracle's execs determined that Autonomy's then market value of $6 billion made the company "already extremely over-priced."
That assessment looks especially prescient now that H-P itself alleges serious fraud inflated Autonomy's growth metrics at the time of the deal.
To further rebut Lynch's denials, Oracle even released PowerPoint slides detailing Autonomy's financial details at the time.
The public spat came months before H-P disclosed plans on Monday to take an $8.8 billion charge, due largely to an internal review that allegedly discovered serious accounting fraud that took place at Autonomy before the acquisition.
H-P said it has alerted regulators in the U.S. and the U.K. and plans to aggressively pursue the matter to try to recoup losses for shareholders.
A spokeswoman for Lynch, who was let go from Autonomy in May 2012 after failing to reach performance goals, told Reuters the H-P allegations are "false" and the larger company's due diligence was intensive.