Oracle 4Q Earnings, Revenue Top Views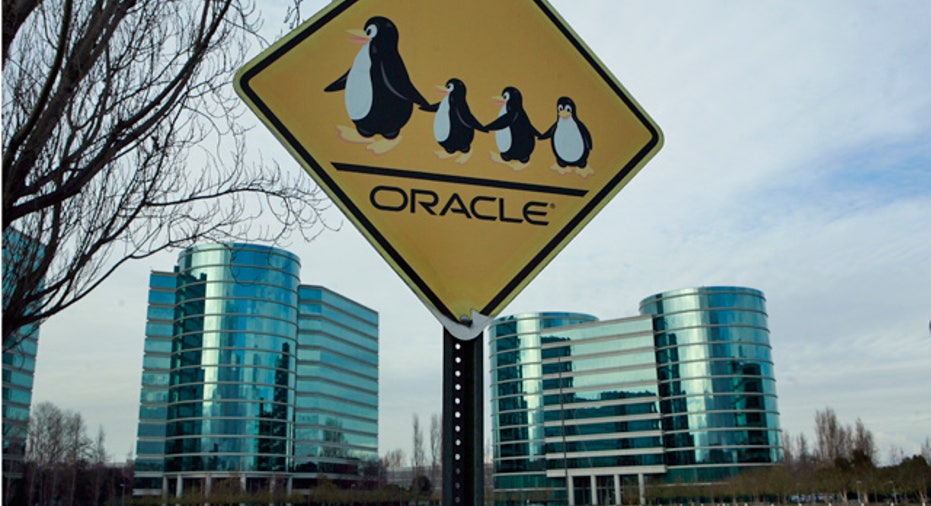 Oracle Corp. (NASDAQ:ORCL) reported fiscal fourth-quarter earnings that beat expectations, but the results were not quite as strong as the Street had hoped, prompting shares to fall more than 5% in after-hours trading.
The database-software making behemoth said net income came in at $3.21 billion, as earnings-per-share rose 34% to 62 cents, compared with profit of $2.36 billion and 46 cents a share in the fourth quarter of last year.
Adjusted earnings came in at 75 cents a share, up from 60 cents, one year ago.
Total revenues rose 12% to $10.78 billion, compared with last years revenue of $9.63 billion.
The results beat expectations, although narrowly on the top-line. Analysts polled by Thomson Reuters predicted fiscal fourth-quarter earnings of 71 cents a share on revenue of $10.75 billion. The whisper number was projected at 72 cents a share, a penny ahead of the Street, according to WhisperNumber.com.
Operating margin, on an adjusted basis was at 48% during the quarter.
Hardware systems product revenues fell 6% during the quarter to $1.2 billion, as product support revenues rose 15% to $4.0 billion and new software license revenues jumped 19% to $3.7 billion.
"In FY11 Oracle's database business experienced its fastest growth in a decade," said Oracle CEO, Larry Ellison, in a statement. "Over the past few years we added features to the Oracle database for both cloud computing and in-memory databases that led to increased database sales this past year. Lately we've been focused on the big business opportunity presented by Big Data."
Shares of Oracle rose 24 cents, or nearly 1%, in Thursdays session, closing at $32.44 a share. The stock was down $1.69, or 5.2%, after the results were announced.