Oracle 2Q Results Come in Well Below Expectations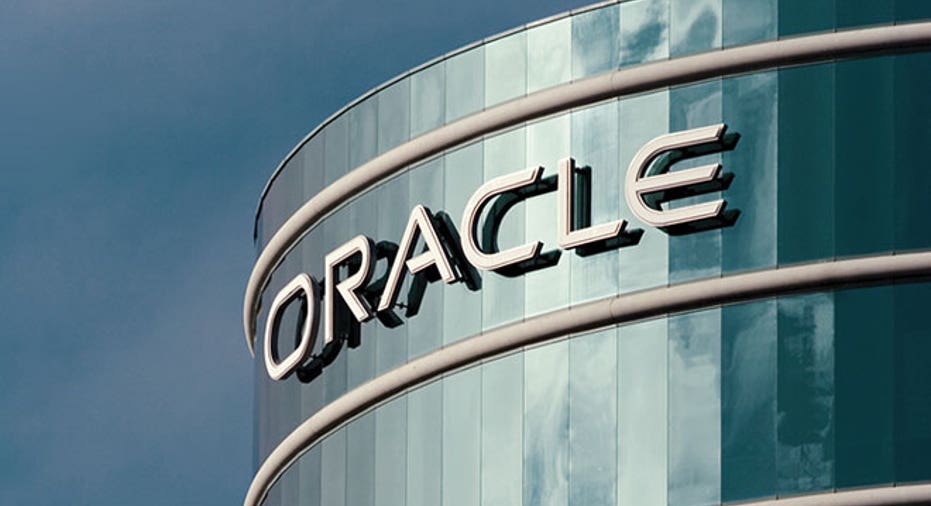 Oracle Corp. (NASDAQ:ORCL) weighed in with second-quarter results that fell well short of Wall Street's expectations, prompting the stock to plunge nearly 8% after the market closed.
The enterprise software company reported net income of $2.19 billion, or 43 cents a share, compared with year-ago earnings of $1.87 billion, or 37 cents a share.  On an adjusted basis, earnings per share rose to 54 cents, up from 51 cents a share, one year ago.
Revenue rose to $8.8 billion, up from last year's second-quarter revenue of $8.65 billion.
The Street was looking for earnings of 57 cents a share on revenue of $9.23 billion, according to a poll by Thomson Reuters.
Revenue for both software license updates and support, and for new software licenses came in shy of expectations at $3.99 billion and $2.05 billion; the Street was looking for $4.05 billion and $2.22 billion, respectively.  Revenue from Hardware systems came in better than expected at $1.58 billion, compared with the $1.06 billion analysts had predicted.  Services revenue also missed expectations, at $1.18 billion, compared with the Street's projection for $1.23 billion.
"Non-GAAP operating margins increased to 45% in Q2," said Oracle President and CFO, Safra Catz, in a release "and we expect those margins to keep growing. Operating cash flow over the last twelve months grew to $13.1 billion; that's up a remarkable 45% compared to the preceding twelve month period."
Oracle's board of directors also authorized an additional $5 billion be added to its stock repurchase program to buy back its common stock, and declared a quarterly cash dividend of 6 cents a share to be paid on Feb. 1, 2012.
Shares of Oracle Corp rose 2% in Tuesday's session, closing at $29.17. The stock fell $2.20, or 7.5%, in after-hours trading.