Oracle 2Q Beats the Street on Software Strength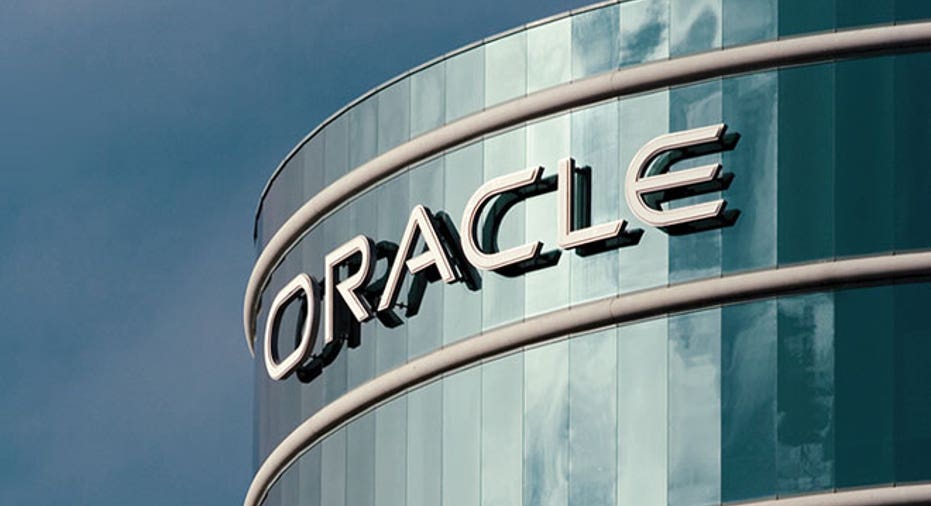 Oracle's (NYSE:ORCL) second-quarter profit dipped 1.1% but beat Wall Street's expectations, as new software licenses and cloud subscriptions lifted revenue.
The software maker reported on Wednesday a profit of $2.55 billion, down from $2.58 billion in the year-ago period. Per-share earnings rose to 56 cents from 53 cents due to fewer shares outstanding in the latest period.
Adjusted earnings checked in at 69 cents versus 64 cents a year earlier. Total revenue improved 2% to $9.27 billion.
Analysts recently projected an adjusted profit of 67 cents a share and revenue of $9.2 billion.
The Redwood Shores, Calif.-based company noted that it generated more than $15 billion in operating cash flow over four quarters for the first time, thanks in part to software revenue that grew 5% to $6.9 billion in the second quarter.
Revenue from software license updates and product support was up 6% at $4.52 billion. Hardware systems revenue remained unchanged at $1.3 billion.
In a statement, president Mark Hurd said the company expects hardware products to show growth in the third quarter. CEO Larry Ellison added that Oracle's software-as-a-service business saw overall bookings growth of 35% in the most recent period.
Oracle also said its board declared a quarterly cash dividend of 12 cents a share, payable on Jan. 28, 2014, to shareholders of record on Jan. 7.
Shares fell 20 cents to $34.40 in after-hours trading. Through Wednesday's close, Oracle is up 3.8% on the year.