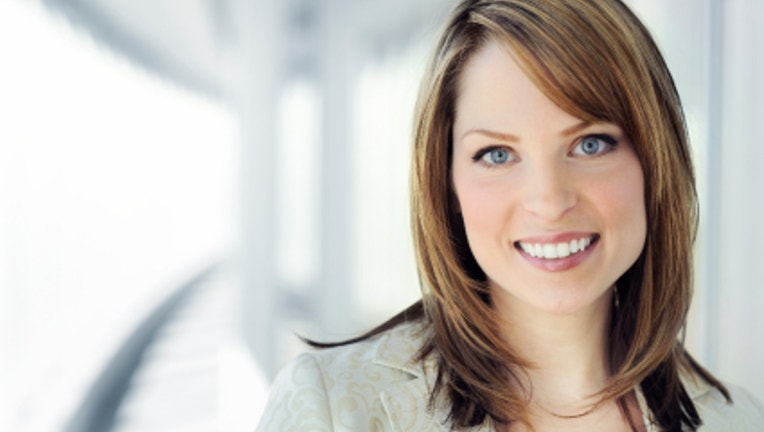 The SBA wrapped up its 49th National Small Business Week. What did the event indicate about the state of small business in America?
Movie buffs look forward to the Oscars, while music lovers can't wait for the Grammys. Me? My favorite awards take place every year in Washington, D.C., during National Small Business Week, when the Small Business Administration (SBA) honors the best in small business.
This year didn't disappoint, as the state small-business winners represented a diverse array of businesses and backgrounds. There were food entrepreneurs, a woman-owned plumbing construction company from North Dakota, and a brewery in North Carolina owned by a retired engineer.
The top prize went to Ohioan Victoria Tifft, the president and CEO of ClinicalRM, which develops vaccines for infectious diseases such as malaria. Tifft was inspired to start her company after fighting malaria (three times) during her stint as a Peace Corps volunteer and realizing "the devastating living conditions endured by people living in [Third World countries]." Her company's growth has been nothing short of amazing — in 1994, Tifft had three employees; today she has 331, and sales in excess of $40 million.
Winners of this year's awards were inspired by a keynote from Under Armour founder and CEO Kevin Plank, who in the course of his own career went through seven prototypes before successfully launching his line of high-performance athletic wear. Plank told the entrepreneurs it's important "to commit to innovation," and revealed Under Armour's sales trajectory, which went from $17,000 in revenues in 1996 to a projected $1.8 billion today. Plank said the secret to his success was "being naive enough to not know what I couldn't accomplish," and reminded us all that "optimism is a free stimulant."
Solidarity in an uncertain economy But there's more to National Small Business Week than celebration. At the town hall meeting, kicked off by SBA Administrator Karen Mills, the focus was on "Creating an Economy to Last." To that end, Mills touted the record number of loans the SBA backed in its 2011 fiscal year (to the tune of $30 billion).
Several of the business owners in the audience raised their concerns about the affordability of health care, particularly for their employees. Mills said small businesses pay 18 percent more for the same insurance coverage as big businesses.
Also of concern to many of the small-business owners was the continued tight credit market. The good news was that for those looking to borrow funds, needs have been shifting: Three years ago, small-business owners needed loans to save their businesses; today, they need them to buy equipment, hire people and grow.
Ken Yancey, the CEO of SCORE — a volunteer network that counsels small-business owners — spoke of varying successes within the small-business world. "The year has been a bit of a mixed bag," Yancey said. "Some business owners are struggling with financing and finding the right employees. But we've also seen new small businesses starting, and existing businesses back on a growth and success path."
From celebration comes inspiration Yancey also said SCORE's been counseling a lot of people looking for startup help, and that those folks are better prepared for business ownership. "There's so much more information available today," added Yancey. "We used to be the only ones talking."
The "more information" was obvious, as big brands like Microsoft, Visa, Sage and other marketers were at the event offering new solutions to age-old small-business challenges. The advances in technology have certainly made life easier for many business owners. As a panelist (for the fourth year) in the Social Media Forum, I noticed this year's business owners seemed more social media savvy than ever before.
Apparently, I'm not the only one who keenly anticipates this annual event. SBA Administrator Mills told me, "National Small Business Week is one of my favorite times of the year. It's an opportunity to showcase and highlight some of the most innovative and successful small businesses across the country. The stories are truly inspiring and they are a testament to all of the hard work that entrepreneurs do year-round all across America."
Indeed, you couldn't help but be inspired by the winner of the Entrepreneurial Success of the Year Award. Hamdi Ulukaya — the president and CEO of Chobani Inc. — got his start by buying a 100-year-old plant in New York. Armed with nothing but a staff of three and an SBA loan, Ulukaya, a Turkish immigrant, started making Greek yogurt. Today, a mere four and a half years after shipping his first batch of yogurt, Ulukaya's company ships 1.7 million cases of yogurt a week and boasts more than 1,200 employees. Ulukaya's goal is to reach $1 billion in sales this year, proving that the American dream is still achievable.
What can be more inspiring than that?
© Business on Main. Sign up for our Main Street Authority newsletter to get articles like this delivered monthly to your inbox.