Oprah's heavy investment in Weight Watchers has paid off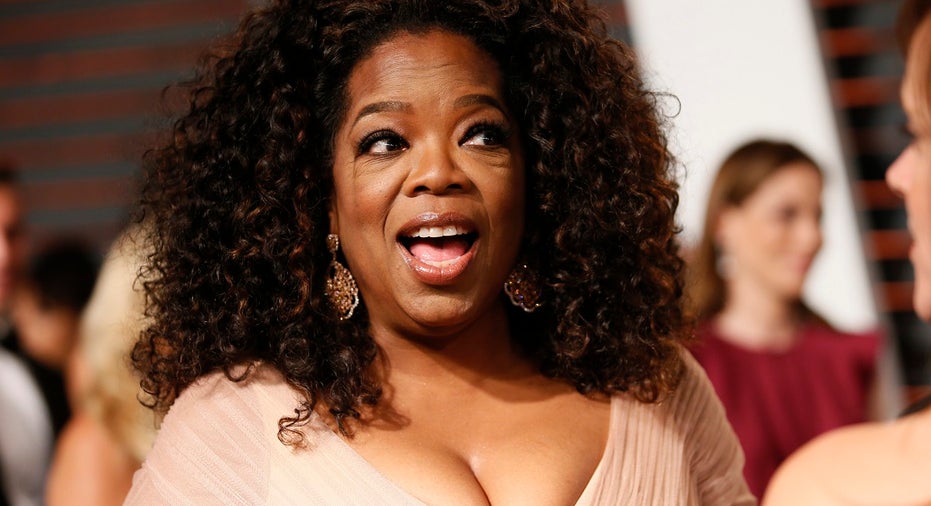 Oprah's investment in Weight Watchers (NYSE:WTW) is already paying off big time in just two short years.
Shares are up around 20%, hitting a four-year high, after the company raised its full-year outlook during its third-quarter earnings call Monday. The company said its quarterly revenue has climbed 15%, to $323.7 million.
To top it off, its subscriber base is up 18% year-over-year to 3.4 million, thanks to the company's third biggest shareholder – and spokeswoman – Oprah Winfrey.
The media mogul bought a 9.89% stake in the company in 2015 at $6.79 per share, and has seen the price climb to around $52 today.
"Oprah is a strong advocate of our new program and will play a strong role in our new marketing campaign," Weight Watchers chief executive Mindy Grossman said during the earnings call Monday.
Winfrey, who is on her own weight loss journey, chronicles her experiences with the program on Twitter (NYSE:TWTR) to her 39.7 million followers. Grossman said because of that, dieters are sticking with the program longer —for about nine months, compared with eight months a year ago.
"Members are seeing value in the program even after they've reached their goal," Grossman added.
Weight Watchers has raised its earnings outlook for the full year to between $1.77 and $1.83 a share, up from a prior forecast of $1.57 to $1.67 per share. Grossman said the company is very "excited about the upcoming winter season," which is a popular time most customers look to shed those extra pounds.
"Now more than ever I'm confident about the opportunity and the scalability of the Weight Watcher's brand," Grossman said. Weight Watchers has delivered eight consecutive quarters of membership increases since Winfrey signed on as both an investor and director.