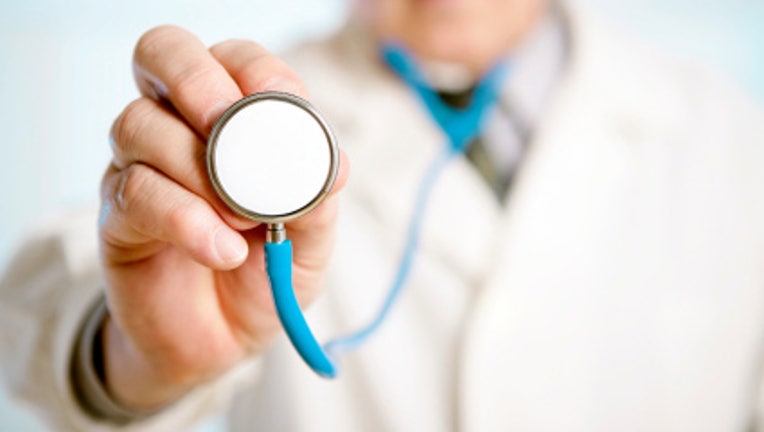 You've got deadlines to meet, umpteen calls to return, a complicated project to start -- and, oh yeah, a sheaf of materials to review about next year's health plan options. Ugh!
Welcome to the annual open enrollment season. Although an employer's benefits package is top priority when you're job hunting, selecting a health plan often sinks to the bottom of the pile once you're working.
"Many people go through open enrollment like they're in a coma," says Bill Jesserer, co-founder and principal of HealthKeys, a wellness incentive program provider in Bethel Park, Pa. "They go with the status quo and don't even know that new plans are being offered."
Ditch the apathy, and get engaged. Otherwise you could get stuck for a year with a plan that doesn't fit your needs.
Follow these 5 tips:
1. Crunch the numbers.
Compare the out-of-pocket costs of each plan your employer offers. Those costs include:
Your portion of the premium
Deductible
Doctor visits, urgent care and emergency room co-payments
Coinsurance -- the percentage the health plan pays after you satisfy the deductible
Prescription drug copayments or coinsurance
Think about how often you go to the doctor, which drugs you take and what services you might need next year, and compare the costs of each plan, says Carol Taylor, director of compliance and government affairs for Beacon Benefit Consulting in Jacksonville and Orlando, Fla. Many health insurers offer online tools to help you compare costs of health plans and treatments.
Don't get scared off by high-deductible plans. By the time you factor in all the other costs, including your portion of the premium and co-payments for other plans, a high-deductible plan might be least expensive overall, Taylor says. (See: "Pros and cons of catastrophic health insurance.")
2. Compare benefits.
Drill deeper than the brief summary of what's covered. Ask for a list of exclusions and limitations, says Ginny Sparks, a registered health underwriter and owner of Your Insurance Solution LLC in Scottsdale, Ariz.
"If something is excluded you want to find out well ahead of the 11th hour," she adds.
Think about your needs, and see how those services are covered. Are the drugs you take included in the health plan's formulary, the list of preferred drugs for coverage? The right plan for a coworker might not be the right one for you. (See: "Accidental death and dismemberment: The grisly details count.")
"It comes down to your situation," Jesserer says.
3. Check the network.
Make sure your physicians are in the health plan's network, especially if you're undergoing treatment for a serious or chronic condition.
With a preferred provider organization (PPO) plan, you pay more out of pocket to see providers outside the network than inside the network. With a health maintenance organization (HMO), services provided outside the network generally are not covered, except in special circumstances. (See: "What is the difference between HMO and PPO health insurance?")
4. Understand how plans are administered.
"Every carrier administers benefits differently," Jesserer says.
What are the certification requirements to access services you might need? How many visits for certain services, such as physical therapy, are allowed?
Ask the folks who do billing at your doctor's office about which carriers are easiest to work with, Jesserer says. They know insurers' reputations for payment better than just about anybody.
5. Know the difference between FSAs, HRAs and HSAs.
Many employers offer some type of account for medical expenses. Understand how they work.
Flexible spending account (FSA): You decide how much pre-tax money to put in the account through payroll deductions next year and then use the money for out-of-pocket medical expenses. You lose any money you don't use by the end of the year.
Health savings account (HSA): Designed for high-deductible health plans, an HSA lets you save money for medical expenses, including the deductible. You keep the account, even if you change jobs, and the money rolls over from one year to the next.
Health reimbursement arrangement (HRA): The employer owns the account and contributes money for you to use for medical expenses. Money can be carried over to the next year.
Confused about your health plan choices? Talk to a representative of your employer's human resources department or the insurers offering the plans. Unfortunately, most people do more research before buying a TV than choosing health benefits, Sparks says. (See: "5 easy ways to cut health care costs.")
"Go in with your eyes open and make sure you choose a plan that would be right for you," she says.
The original article can be found at Insurance.com:Open enrollment: 5 tips for selecting the best benefits