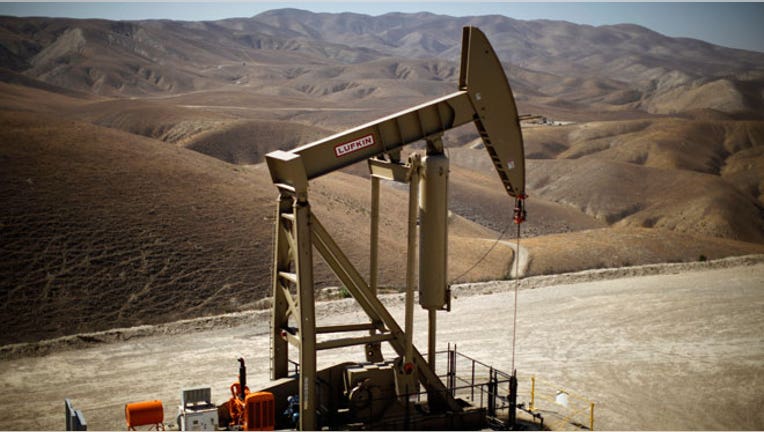 OPEC may move to slash its oil production for the first time in five years when it meets in December, responding to the surge in U.S. shale oil.
According to The Wall Street Journal, the Organization of the Petroleum Exporting Countries could reduce production by half a million barrels a day.
The group's latest report signaled that the U.S. shale oil boom will cut into its share of the world market in 2014 even as world demand grows at its fastest clip in four years. The International Energy Agency also released a report last week that showed demand for OPEC oil next year will fail to meet its current production of around 30 million barrels a day.
The Journal quoted one delegate from a Persian Gulf country as saying the forecast will likely lead to a reduction in oil output. This delegate has tended to oppose production cuts in the past, the report noted.
Another OPEC delegate told the newspaper that a cut of about 500,000 barrels a day was likely to be debated at the December meeting.
Gulf countries, including Saudi Arabia, have in recent meetings supported keeping the production ceiling at 30 million barrels a day, seeing production cuts—and a subsequent rise in oil prices—as detrimental to Western customers that are still fighting economic headwinds.
OPEC aims to maintain production levels that keep prices from falling below $100 a barrel.
OPEC last cut its oil output in late 2008, when it reduced production by 4.2 million barrels a day. At the time, oil demand fell and prices crashed amid the financial crisis.
Last week's report said a drop in demand for OPEC crude will coincide with a surge in oil supply from countries outside of the group. Non-OPEC crude is expected to grow by 1.1 million to 1.3 million barrels a day next year, rising at a faster clip than global demand.
Despite anticipated pressure from U.S. shale oil, OPEC may opt against cutting production if oil prices remain above $100 a barrel, the first delegate told the Journal.
On Monday morning, international crude benchmark Brent was trading at $108.78. Nymex WTI crude was down nine cents at $105.86.