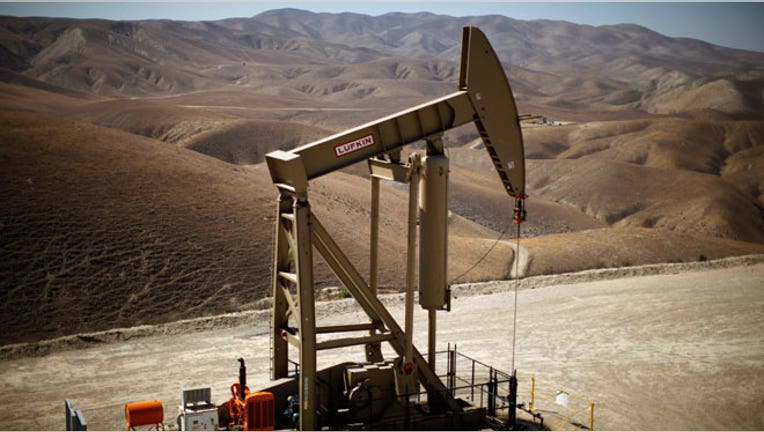 In its annual report, OPEC acknowledged the rapid increase in U.S. shale oil production could soften demand for the cartel's oil, but its head later suggested the shale boom will run out of steam.
The conflicting signals highlight the group's hesitation in acknowledging the extent to which production in North America has impacted the global oil market.
Shale oil supplies have risen sharply over the last few years, thanks to a combination of hydraulic fracturing and horizontal drilling that has unlocked previously inaccessible oil at North Dakota's Bakken Formation and other shale plays.
Last month, the Paris-based International Energy Agency said non-OPEC oil supply will likely grow next year at its highest annual rate since the 1970s. The U.S. is on pace to become the world's largest oil producer by 2020, the IEA has noted.
The Organization of Petroleum Exporting Countries only recently started to look more closely at shale oil, which it called "a source of marginal additions" in its World Oil Outlook report two years ago.
OPEC nearly tripled its estimate for U.S. and Canadian shale oil supplies in this year's report. It projected an increase to 4.9 million barrels a day by 2018, compared to a prior estimate of 1.7 million barrels a day.
OPEC, whose members produce about one-third of global oil supplies, added that demand for its own crude will decline by one million barrels a day in the same timeframe.
Some members like Algeria and Nigeria have already seen export shipments to the U.S. fall off, shifting focus to other markets such as Asia. OPEC's latest report, released on Thursday, said exports from African countries to the U.S. likely won't recover.
The new look at shale oil comes after OPEC commissioned a study at its June meeting, although the cartel still believes the shale boom is unlikely to spread outside North America and have a lasting impact.
"We don't trust that tight oil will have a revolutionary effect on the oil industry," OPEC secretary general Abdalla El-Badri said, according to The Wall Street Journal.
Brent crude, the international benchmark, was down 1.3% at $103.86 a barrel early Thursday afternoon. Nymex WTI crude was down 55 cents at $94.25.