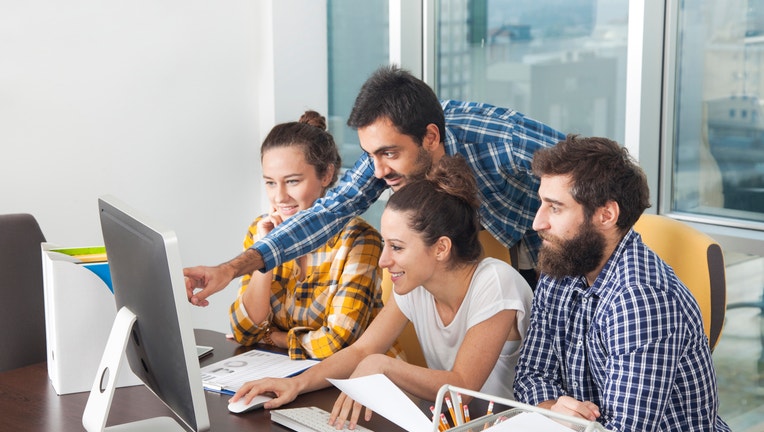 Here you are, a few months into your first real job out of college, and it's all starting to sink in. I made it. I'm getting paid to do what I love. I felt the same way when I was hired as an auditor right out of school 30 years ago.
Looking back, I had only planned to stick around my first job for a couple of years, and then I'd see what else was out there. In that sense, I was like many of today's millennials. And yet three decades later, I'm still here at Deloitte, and still loving what I do.  I've held many positions within the same firm, giving me the ability to have several careers while never leaving.  And through the course of those varied experiences, I've learned a few lessons along the way.
As a working professional, you've probably heard the standard advice – "give 110 percent" and "outwork the other person or outwork everyone else." Those worn phrases might be starting to ring hollow by now. So I'd like to share a few words that turned what should have been a two-years-and-I'm-done job into a 30-year journey.
My advice -- build a product called trust. It is the most important currency in your professional endeavors. Now more than ever, this is important because you're entering the workforce at a time of incredible change. Changes in the way innovation impacts us. Changes in the way technology is altering the way we work and interact in our daily lives. And trust is the key component that binds these all together.
When you build your network, keep yourself open to new ideas, concepts, and theories. Some of them may even contradict and challenge long-held points of view. This isn't beneficial only to someone in my profession, but to every line of work. Disruptors are the ones with a keen sense of how the world is changing and how to get in front of change, driven by curiosity. The disrupted---not so much.
Think about the impact you want to make in these early days of your professional working lives. Develop good habits that you can take with you from job to job. These include:
Being comfortable with being uncomfortable. You'll recognize that uneasy feeling is actually your thought process being molded, shaped, and formed anew. It's not easy to be forced to think outside of the conventional, but in the end you find new ways to understand, explore and adapt in this exponentially changing world.
Listening. Over the years, I paid careful attention in client meetings and jotted down things that quite didn't make sense. And I had the courage to raise questions and to be skeptical when something didn't add up. You don't have to always be the smartest person in the room, but if you listen and absorb what you are hearing, you will be ahead of the game.
Taking care of yourself. Part of being successful is knowing how to integrate work and life, and find time for the things that matter, including life-long learning. Use your vacations to refresh your body and mind. Even if you have just a few minutes in the morning or a few days of time off, you'll be amazed what you can do to revitalize your sense of self and bring new stores of creativity and knowledge to the job at hand.
Building trust -- it isn't just a lesson for those coming out of college. It's something for all of us to keep in mind. So, be curious about what is evolving around you. Embrace contradicting points of view. Continue to seek challenges and opportunities when they arise. It's a good way to work at any level, from college grads to CEOs and everyone in between.
Cathy Engelbert is the CEO of Deloitte LLP. The firm provides industry-leading audit, consulting, tax and advisory services to many of the world's most admired brands, including more than 80 percent of the Fortune 500.