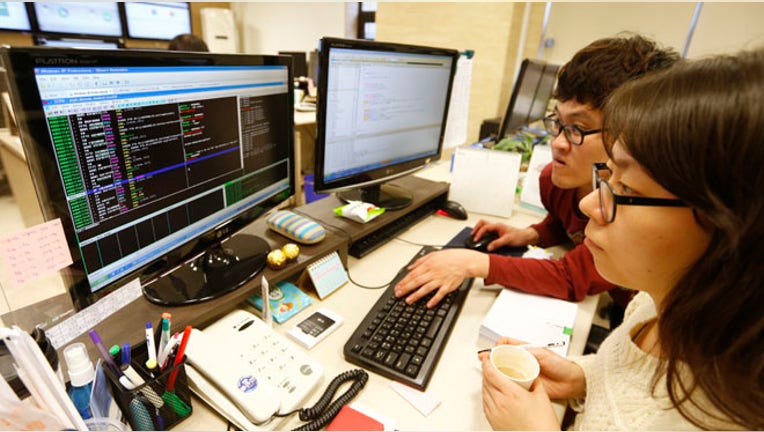 The world of online work is offering women a unique advantage in the New Economy. In a survey of 7,000 global independent professionals conducted by the online freelance work platform Elance, 80% of respondents say they're optimistic about the future of high-tech professions for women. In addition, 70% percent of the women surveyed said online work can actually help elevate their socioeconomic status.
The world of online freelancing is "allowing women to escape traditional work barriers" says Rich Pearson, chief marketing officer for Elance. Virtual gigging is becoming an attractive avenue for women to find professional fulfillment outside the traditional job market. According to the survey, key factors driving women to the web include:
Intellectual challenge: 65% of the women from the survey who work online say the diversity of projects provides more opportunities to develop new skills.
Multi-tasking: 60% of women say online work allows them to better balance work and family responsibilities.
Choice: 60% of women say pursuing online work is easier than competing for a full-time job in this market.
The growth of online work has also benefited working moms. "After taking five years off to focus on my family, I knew reentering the tech workforce would be difficult because this sector moves at lightning speed," said Heidi Vanyo, a software developer based in Blaine, Minn. Vanyo opted for online freelance employment due to the flexibility it gave her as a working mom.
Core Skills for Success Online
In the online world employers are looking for skills-- not degrees--and building skills online is now easier than ever before. Pearson notes that "professional education is becoming more democratic on the web." Open education platforms like Udemy and Lynda.com are allowing individuals to build the skills necessary to meet the constantly changing demands of the virtual world.
According to Pearson, the two hot skill sets that are trending for women are writing and design.
Writing: It's tough to find people with strong writing skills, but the web is now making it easier. Online demand for freelance writing projects has been a growing trend. Typical projects include: Copywriting, social media postings, blogs and editors for aspiring self-published authors.
Design: Online design is shifting from being purely creative to a blend of creative and technical skills that allows freelancers to offer pragmatic solutions for large companies and small businesses alike. Pearson notes that a lot of design work is moving towards mobile apps where the focus is on the user experience. Mobile applications are now becoming the first touch point customers have with businesses. Companies are looking for highly skilled mobile designers who offer reasonably priced services as well as some local geographic perspective.      
More and more companies are turning to the web to find project-based assistance. Pearson recommends that women test the waters with different skills and projects, so as to find your niche and position yourself as a specialist.