Online Poker Makes a Comeback with Historic First Hand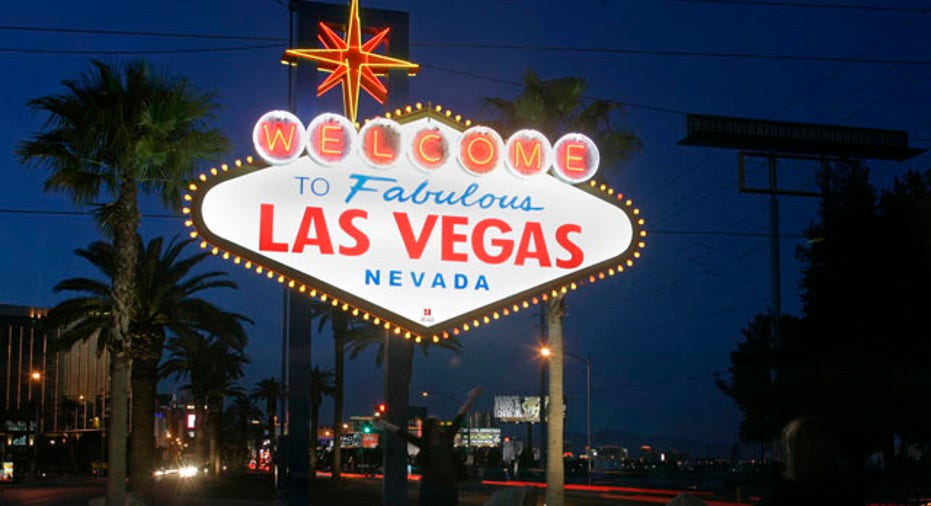 Real-money online poker was officially reintroduced in the U.S. on Tuesday with the launch of the country's first legal site operated by Ultimate Gaming, a subsidiary of larger entertainment company Fertitta Interactive that runs the highly popular Ultimate Fighting Championship.
The historic first hand was dealt around noon ET.
The site, which has branding attachment to the UFC, becomes the country's first legal online gambling portal allowing users to bid real money since U.S. regulators shut down real-money gambling sites in the summer of 2011 on a day later dubbed "Black Friday" in the poker world.
"We are proud to be the first company to deliver legal and secure real money online gaming to poker players," said Ultimate Poker Chairman Tom Breitling.
The government in 2011 seized the domain names of top gambling sites, including PokerStars, Full Tilt Poker and Absolute Poker, and rapidly passed a series of new laws banning online poker, sending shockwaves through what had been a surging U.S. Internet poker industry.
Months later, however, U.S. authorities changed their tune on the Wire Act and paved the way for legalization in the U.S. It has so far been approved in Nevada, New Jersey and Delaware.
Ultimate Gaming's site, UltimatePoker.com, will at first only be available to Nevada-based residents and visitors over the age of 21, however there is a chance it will allow cross-border bets in the future. The process will allow users to make deposits and cash out at any of Station Casinos' 16 locations in Las Vegas, and deposits can also be made online from anywhere in the U.S. ahead of a visit to Nevada.
"Poker in the United States is finally here and totally legit," said poker pro Antonio Esfandiari, who inked an endorsement deal with Ultimate Poker earlier this month, becoming the brand's ambassador.
Esfandiari has the highest winning track record in poker, winning more than $24 million in his career and owning two World Poker Tour titles and three World Series of Poker bracelets.
Fertitta Interactive, which first applied for an interactive gambling license in February 2012 and was granted preliminary approval by the Nevada Gaming Commission in October, beats rival Zynga (NASDAQ:ZNGA) to the punch.
Zynga, which has also been working to secure gambling licenses in Nevada in an effort to launch its own real-money games, saw its shares fall close to 1.8% to $3.21 ahead of the official UltimatePoker launch on Tuesday morning.
The San Francisco-based maker of "Farmville" and "Words with Friends," which reported a solid quarterly earnings beat last week but a troubling outlook that included a much bigger loss than previously expected, has been trying to dive into the newly shaped world of online gambling.
It elected well-known Silicon Valley tech investor John Doerr to its board earlier this month ahead of an expected surge into online gambling and has nabbed top-level gambling executives in an effort to build out its product. In early April, Zynga launched its first two online gambling sites in the U.K. with gambling operator Bwin.Party in a move that could set the trend in the U.S.
However, it continues to await approval for its interactive gambling licenses in the U.S. and investors seem to be backing away amid growing competition in the field. While its shares are still up some 35% year-to-date, they have fallen 5% since the beginning of April.