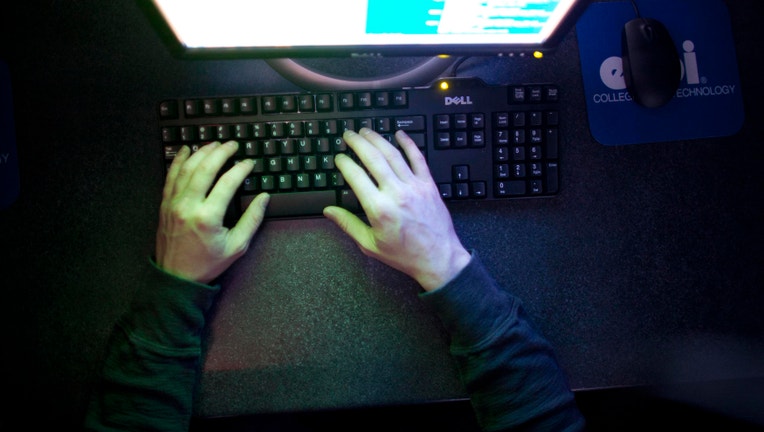 As customers become more reliant on the Web for everyday tasks and companies use internal networks to power more operations, businesses are reminded more than ever how costly an online outage can be, especially around the high-traffic holiday season.
This year alone, denial of service cyber attacks downed the consumer web sites of major U.S. banks like Bank of America (NYSE:BAC) and J.P. Morgan Chase (NYSE:JPM), while glitches in internal software caused erroneous trades at Knight Capital (NYSE:KCG) and the Nasdaq OMX (NASDAQ:NDAQ) and disrupted travel plans at United Continental (NYSE:UAL).
Whether it's cyber attacks or internal glitches, an outage can be damaging, causing significant monetary harm and tarnishing a company's reputation even if a site or network falls for just a few minutes.
Last week, an outage in United's Unimatic software used to control its ground operations delayed flights nationwide, causing a furry of passenger backlash a week before the busy Thanksgiving travel weekend and denting the No. 1 U.S. carrier's image.
"The cost of an event like this is just staggering," said Dave Laurello, the CEO of server and software solutions company Stratus Technologies.
"The wake created from nearly two hours of downtime will ripple through the economy for days, the negative impact on the airline's reputation will persist much longer than that," he said.
It has become a critical issue in an increasingly mobile world and is pressuring companies to adopt better Internet security protocols and software to ensure their systems are up and running as often as possible.
"It's a boardroom level discussion because the risks are so great and rewards are so high," said Keith Stewart, senior director of product management at Brocade (NASDAQ:BRCD), one of the world's largest networking companies.
For retailers like Amazon (NASDAQ:AMZN) that rely on their website for sales, and payments processors like Visa (NYSE:V) and eBay's (NASDAQ:EBAY) PayPal, having secure networks in place can be vital to protecting their bottom line, especially during the holiday season.
To put this in perspective, a network that is up and running 99.5% of the time risks being down 43.92 hours of the year, equating to $440,000 in annual losses at an hourly rate of $10,000 per hour, according to data compiled by Stratus.
Companies like MasterCard (NYSE:MA) and other credit card processors that lose even more money per second risk losing as much as $1.1 million annually at the same success rate, according to Stratus.
Monitoring clients' internal networks and offering temporary solutions while fixing outages, Stratus last year boasted average annual downtime of just 81 seconds across all of its customers.
"Not being able to catch your flight because of a system outage is absolutely preventable," Laurello said. "The technology exists to prevent downtime."
Outages become even more of a threat as consumers become more reliant on the Internet for daily activities, from banking and shopping to directions and communication.
Cyber Monday, for example, has become the busiest online shopping day of the year with sales in 2011 reaching $1.3 billion and Adobe (NASDAQ:ADBE) forecasting sales will grow 18% this year to $2 billion, marking the most lucrative online shopping day in history.
As retailers prepare for the rapidly approaching Black Friday weekend, having mechanisms in place to prepare for an influx in traffic as well as tightening security to help fend off third-party cyber crimes might mean the difference between success and failure not only this holiday season but in the future as well.
"Our customers look at downtime as something that will impact their future business and revenue stream," Laurello said.
In a recent survey of 2,400 U.S. adults commissioned by Riverbed Technology (NASDAQ:RVBD), 89% of participants said they would stop shopping on a particular web site if they had a poor experience, while 79% said the overall site experience is "absolutely essential" when choosing where to shop. At the same time, positive experiences lend to brand loyalty, according to the study conducted by Harris Interactive (NASDAQ:HPOL), with 84% of participating U.S. adults saying they would revisit a brand online if they had a good digital shopping experience.
Since the web is becoming companies' primary communication vehicle with customers, new pressures and demands have been placed on how fresh networks and infrastructure are built.
Companies are focusing on identifying hypothetical scenarios where servers are overloaded or attacked by hackers and either building a system internally to manage that or outsourcing a site's infrastructure to experts.
On the traffic side, the ability to expand and contract on an as-needed basis is critical to handling drastic and rapid changes in web site traffic. Companies like Brocade that build cloud-based networking systems provide retailers the elasticity to ensure traffic influxes don't temporarily knock a site offline or translate to excruciatingly slow response times.
"The direct financial impact of an outage is certainly something to care about," Stewart said. "But the long term effects of reputational damage haunt you for a long time."