Online Enrollment in Small Business ObamaCare Exchange Gets Year-long Delay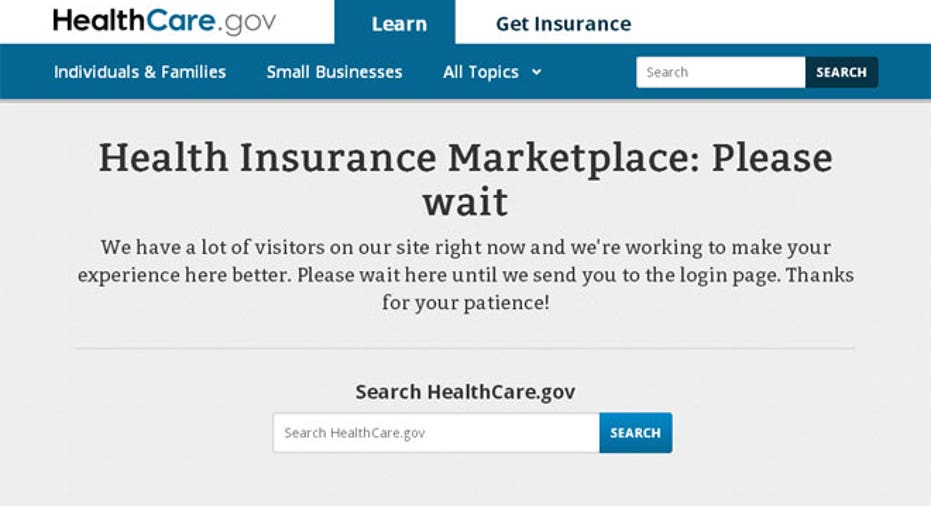 Small businesses looking to shop online for health insurance will now have to wait another year.
Sources close to the matter tell FOXBusiness.com that online enrollment in the SHOP exchange will not be available until November 2014. An official announcement from the Center for Medicare and Medicaid Services is expected Wednesday afternoon.
This is the third delay for SHOP's online enrollment functionality. The first delay was announced days before the scheduled launch on Oct. 1, at which point online enrollment was promised in early November. By late October, CMS administrator Marilyn Tavenner had moved the deadline to the end of November.
Earlier this week, a CMS spokesperson told FOXBusiness.com that the agency was "exploring all options," promising that a process would be in place by the end of the month.
Rather than enable small businesses to enroll in plans online, sources say that small businesses will now be able to enroll directly in plans through insurers, agents or brokers. Since Oct. 1, small businesses have only been able to submit paper applications, which take up to eight weeks to process.
Additionally, small businesses will no longer have to be certified by the government before enrolling, as was previously the case. Instead, small businesses will be able to send in the application for certification any time before filing for taxes in order to qualify for tax credits.
Health-care experts expressed dismay but were not shocked by the news on Wednesday.
"This new delay announcement is a disappointment but not a surprise," said Kevin Kuhlman, manager of legislative affairs for the National Federation for Independent Business. He said the delay will further add to the uncertainty felt by small business owners.
Tom Harte, president of the National Association for Health Underwriters, was also unsurprised by the move, but called it the best decision for the agency.
"Although the public response is to strategically address the issues of small business, the challenges of the technology paired with the complicated aspects of [the Affordable Care Act] are the primary reason."
Perhaps the strongest reaction came from House Committee on Small Business Chairman Sam Graves (R-MO).
"In the midst of the angst and uncertainty that small businesses and Americans feel about Obamacare, today's news of yet another last minute delay is just more proof that the law is unworkable and bad for small businesses," said Chairman Graves.
He pointed to the Government Accountability Office report he requested in June, which howed that the administration was little prepared for implementing the SHOP exchange.
"This mismanagement and inadequacy is causing the American people and small business owners to lose trust in their government's ability to do just about anything," said Chairman Graves.