Online Bargains Abound on Cyber Monday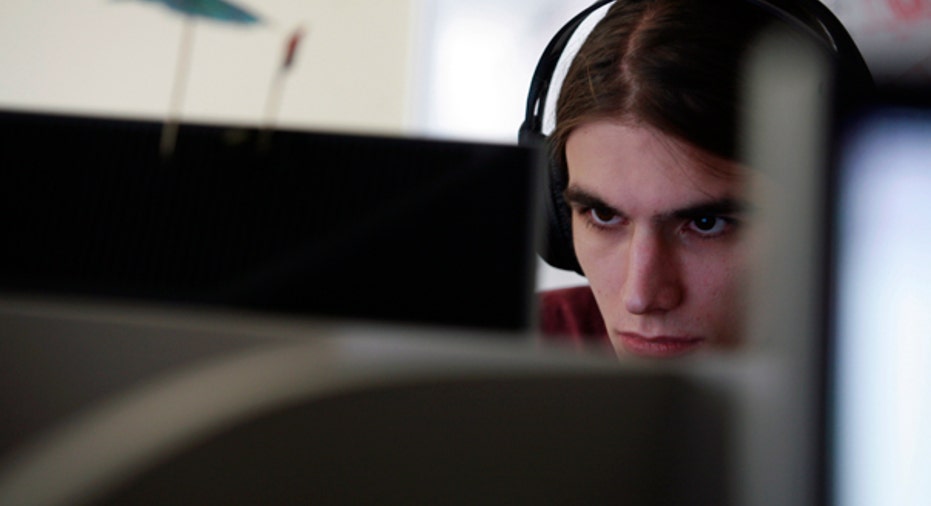 Are You Ready for Cyber Monday?
The day after Thanksgiving used to be D-Day for holiday shopping; but thanks to the Web, brick-and-mortar-focused Black Friday must now compete with online bargains on Cyber Monday.
According to Edgar Dworsky, founder of the consumer resource guide ConsumerWorld.org, Cyber Monday is gaining traction.
"Black Friday may still be the single best day to shop for price, but Cyber Monday gives some retailers -- particularly online-only ones -- a chance to shine," Dworsky says.
The numbers agree: According to comScore Inc., online shoppers spent $1.028 billion on Cyber Monday last year, making it the heaviest online shopping day ever. Savvy shoppers can make the most of the Web frenzy by taking advantage of a few key strategies to save money.
Get Organized With a Spreadsheet
Make a list and, yes, check it twice. Create a list or spreadsheet with the names of the recipients, gift ideas and addresses. By staying organized, you'll avoid accidentally buying three gifts for your colleague and none for your sister. If you have all of the addresses in front of you, you also can take advantage of Cyber Monday's myriad free shipping deals to save money, says Andrea Woroch, a spokeswoman for CouponWinner.com and other sites.
"Search for free shipping codes and send your gift directly to the recipients," she says. "You'll save money by shipping the present just once, and you can avoid costly baggage fees if you might otherwise pack them in your luggage on a flight."
Do Research on The Best Prices
The best deal-hunters are well-prepared when they begin their Monday purchasing. Take inventory of what you need and your list of holiday gifts, and head out on the Internet highway to save money, says J. Brian Preston, a financial planner at Preston & Cleveland Wealth Management LLC in McDonough, Ga., and host of the "Money Guy" blog.
"You can find the best products by doing research on a site like ConsumerReports.org, and then check current prices at a site like PriceGrabber.com," he says.
Once you have context, head to sites such as CyberMonday.com to compare your needs with what will be offered. Dworsky adds that Black Friday circulars can serve as a benchmark for your Cyber Monday shopping.
Pay Attention to Extra Costs
Sometimes, what you see isn't really what you get. Shipping, handling and taxes can easily double the cost of an inexpensive holiday gift, says Dworsky.
"Recognize that the attractive price on the website may not include those extra costs, and sites may not disclose those fees until well after you've put the item in your cart," he says. "If it costs you an extra $10 to buy a single $10 item, you're not getting much of a deal."
Before you click "buy" on Cyber Monday, be sure you know the final cost -- and how it stacks up with deals at other sites. That's the only way to save money.
Find out if Your Deal Is a 'Doorbuster'
Some of the best deals on Cyber Monday have an extremely limited supply. That means you'll have to be at the front of the virtual line to take advantage of the offer and save money.
"Look for any indication of limited quantities, then check the e-mail or website to find out when the sale starts," and plan accordingly, says Dworsky. "Don't think you can roll out of bed at 2 p.m. on Monday to get a deal on an item with a rock-bottom price."
Use the Wisdom of the Crowds
Bargain message boards like Slickdeals.net and FatWallet.com are virtual gold mines to save money. On a big shopping day like Cyber Monday, you'll find fantastic up-to-date insights, says Dworsky.
"Sometimes you'll find out about a deal that not a lot of people know about," he says. "It's also valuable because someone may post with what seems like a great deal, but subsequent posters will note that there's a better deal at another site or how to get an additional 10 percent off. It's a great word-of-mouth way to find out what's going to be available at a good
Don't Get Sidetracked by Unneeded Items
Your mission on Cyber Monday is to get the gifts you need at the price you want, not to save money on stuff you'll never use, says Preston.
"Do you really need that bundle of 60 CD-ROMs or a memory card reader for your camera?" he asks. "Don't just buy something because it's practically free. That's just noise that's distracting you from getting what you need."
Stack up Coupons and Save
One coupon on Cyber Monday is great to save money, but two are even better, says Woroch.
"Stacking coupons is when a retailer allows you to use more than one coupon on the same offer," she says.
For example, you might be able to stack a 20 percent off coupon with a code for free shipping. While not all retailers will allow this practice, there are a few major stores that do, including Target and Sears.