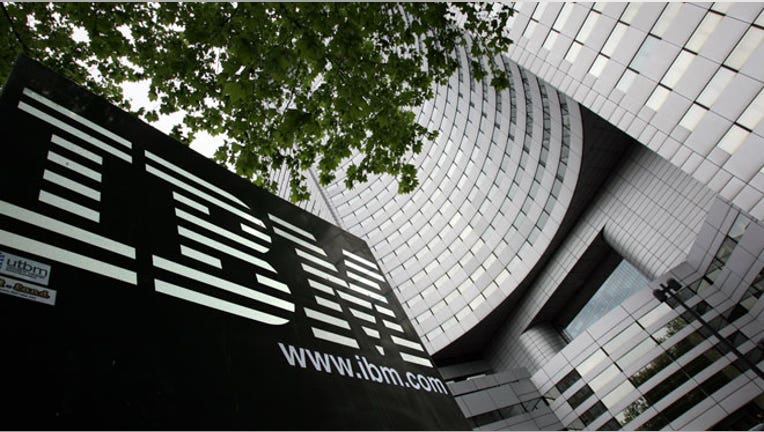 One of the great tech wars might finally, for once and for all, be over as the battlefield shifts.
Apple (NASDAQ:AAPL) and IBM (NYSE:IBM) said Tuesday they forged a partnership to "transform enterprise mobility through a new class of business apps."
The sunny nature of the joint statement masks the sometimes contentious relationship Apple and Big Blue have shared over the years. A little more than three decades ago, Apple previewed its line of personal Macintosh Computers nationwide in what has become one of the world's most famous Super Bowl ads. The spot, called "1984," was an allusion to George Orwell's book with the same name -- poking fun at the conformity in the PC market that was dominated by a few top players.
"IBM wants it all and is aiming its guns on its last obstacle to industry control: Apple. Will Big Blue dominate the entire computer industry? The entire information age? Was George Orwell right about 1984?" Apple co-founder Steve Jobs asked at the time, according to I, Steve: Steve Jobs, in His Own Words.
We all know the story that followed: Apple, the underdog, proved a challenge to its larger PC-based rivals like Microsoft (NASDAQ:MSFT), Hewlett-Packard (NYSE:HPQ), Dell and IBM (NYSE:IBM). But what really took the technology world by storm by Apple's ingenious iPhone, released in 2007, which set off a mobile revolution that even took Jobs by surprise.
The entire desktop computing world has been overtaken by smartphones, tablets and everything in-between. And that means "old tech" foes are becoming friends as they try to figure out their places in the new arena.
IBM, which has seen its stock price stall in recent years, is betting companies will want to leverage its cloud-based solutions and other enterprise services. Meanwhile, Apple has been critiqued for failing to unleash any totally new product categories in recent years.
The duo is looking to captivate the enterprise world by forging a pact to "redefine the way work will get done, address key industry mobility challenges and spark true mobile-led business change."
"We are delighted to be teaming with Apple, whose innovations have transformed our lives in ways we take for granted, but can't imagine living without," IBM chief executive Ginni Rometty said in a press release. "Our alliance will bring the same kind of transformation to the way people work, industries operate and companies perform."
Echoing that sentiment, Apple CEO Tim Cook said, "for the first time ever we're putting IBM's renowned big data analytics at iOS users' fingertips, which opens up a large market opportunity for Apple."
As part of the agreement, the two will create 100 new types of enterprise solutions built specifically for the iPhone and iPad. IBM will also begin selling iPhones and iPads for industry-focused solutions and Big Blue will leverage its 100,000 consultants and software developers craft client solutions.
Apple will also develop a new class of its AppleCare support system aimed at enterprise clients.
IBM's shares climbed about 2% in extended trading Tuesday, while Apple's rose 1.7%.