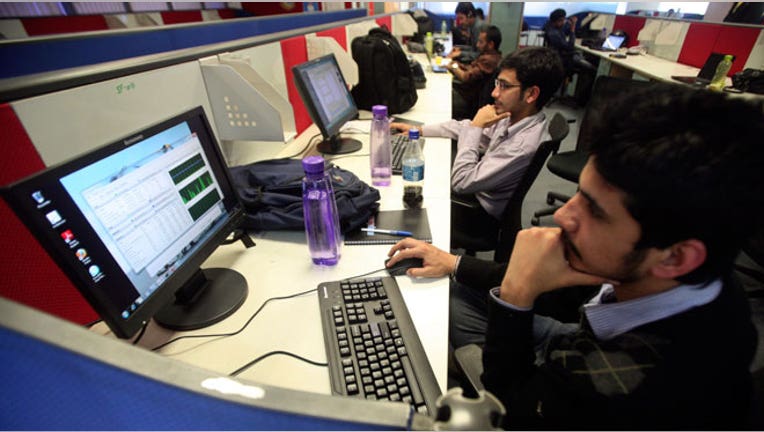 Upcoming and recent grads may be sweating the job hunt and ready to sign on to any offer, but experts caution against making a rash decision that could impact their career and lifestyle.
Admittingly finding a job in this current labor market is tough, but grads should consider their overall satisfaction and potential future at a company when evaluating job opportunities, says Kimberly Baker, career services manager at Bryant & Stratton College Online.
"Since we all spend most of our waking hours at our place of employment, ensuring you will receive the satisfaction level you desire is imperative," she says. "Having a sense of stability allows you to immerse yourself in the functions of the job without that nagging worry in the back of your mind that can hinder your participation and success."
What makes a job stable or satisfactory varies by worker, and a recent study by employee survey company WorkplaceDynamics, shows that the top five industries that stood out as the most positive were real estate, construction, hospitality, logistics, and financial services,
"In any sector, the focus should be less about career stability and more about career flexibility…it's about ensuring that you have developed your skills to be flexible as change and technology continue to accelerate," says Doug Claffey, CEO of WorkplaceDynamics. "That will serve you throughout your career and across every sector."
No matter the industry or position, here's how the experts say graduates can prepare themselves to find a job that will be a good fit in terms of career satisfaction and stability.
 Match Up Strengths with Openings
The experts recommend students and grads look closely at their own experiences and skill sets to identify companies and positions that best match their skills and experience.
"They should take those ideas and look for job descriptions where their natural strengths can help solve the challenges companies face," says Baker.
Besides thoroughly researching job descriptions and the qualifications that professionals in the industry have under their belts, Baker suggests grads use LinkedIn's 'Skills and Expertise' section to find out what job titles match their strengths and passions.
Sharpen Soft Skills
To increase the chances of building a long and successful career, grads should continuously work on developing both hard and soft skills, the latter of which is arguably the number one thing hiring managers look for in any field, according to Rasmussen College Career Service Advisor Shantelle Kane.
"I have heard several times from several different employers that you can train everything else, but you can't train attitude," she says.
"You have to know how to relate to people, in any occupation that you choose to go into--those are things that are not quantified on a resume, but rather in an interview setting."
Ask the Right Questions
To help candidates determine if a company or industry is a good match for them, it's essential to ask probing questions during the interview process to find out more about the day-to-day work environment.
"Ask questions like 'why is this work meaningful to you?', 'where is this company headed?' and 'what are the values and ethics that this company lives up to?'" says Claffey.
Kane suggests that graduates find out specifics about the position they are vying for, especially to determine if there is room for growth and professional development.
"'What type of environment will I be working in? Will I be working independently or with a team? What are the challenges of the position? What do your most successful employees have in common?'"
Learn How to Spot Red Flags
Besides checking companies' social media pages and their standing with the Better Business Bureau, Baker suggests grads look at what current and former employees say on employer- review sites such as Glassdoor.com or JobeeHive.
"If something rubs you the wrong way during the job search process, maybe a job seems too good to be true or a potential employer is a little too unprofessional, it is a sign that you should walk away," she says.
Claffey warns that grads should not be swayed by added extras such as gourmet coffee and massage chairs when looking for a good fit for the long run.
"Top workplaces take care of their people…but there are a lot of places where you have perks just bolted on to lousy workplaces--don't being conned by perks."