Olympic Star Johnny Weir on How to Sell 'You'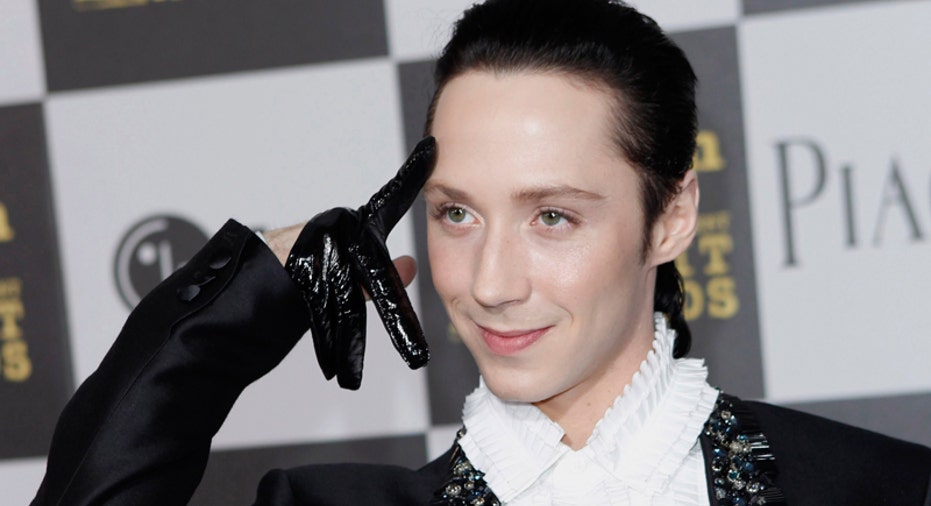 Johnny Weir, three-time national figure skating champion, may have returned from Vancouver after placing sixth in the 2010 Olympics without the gold, but he said he already has his eyes set on a new prize: career success. After announcing his withdrawal from the 2010 World Championships earlier this month, he is completely re-focused on some new dreams.
Known for his eccentric outfits, high-energy artistic performances and love of fur (and all things Russian), Weir is also the star of his own reality show currently airing on Sundance titled "Be Good Johnny Weir." As a small business owner whose brand is his business, Weir sat down with FOXBusiness.com and offered advice about how to stay strong when you are your product.
"The only thing I know how to sell is myself, and I think it makes my job very easy," said Weir.
Weir also said that one of the most important things he has learned in business it to "always be open to people that want to help you."
FOXBusiness.com: What advice to you have for other athletes or celebrities who are the brand they represent?
Weir: I think the most important thing that people can remember is to be themselves. It is important for everybody. Everyone needs to have their own vision, and that is the only way to push yourself and make yourself a success. You can't sit back and wait for somebody to realize how special you are.
FOXBusiness.com: How much do you have to censure yourself, because you are your brand?
Weir: Part of being "Johnny Weir" is having no regrets and also not being afraid to be myself. I have offended many, many people in my lifetime, but I wouldn't be myself if I didn't cross boundaries. I am never scared. That is part of my brand personally. I would be so unhappy if I was doing what everyone else thought I should be doing in my life.
FOXBusiness.com: What is it like for your main product to be yourself and your talent?
Weir: I think being your own product is the best thing you can be. You have your face, you have your ideals, and I think that is the best thing to sell. It is much easier for you to sell yourself as opposed to having someone else sell it for you.
FOXBusiness.com: You once said you were still following the dreams you made for yourself when you were 12 years old, what are your new dreams?
Weir: My new dreams are boundless. I want to continue my education and I [recently] had a meeting with FIT. I want to be a producer and creator of different ice shows in the U.S. I just need to find sponsors. I want to be a fashion designer…I want to be fantastic in everything I do. I think it is definitely possible because I have the work ethic and the drive to become something and to make myself a success in this lifetime ... I still don't consider myself a success. I will be successful when I am 90.
FOXBusiness.com: Do you have any plans for a fashion line?
Weir: The first real step in me having a fashion line was when I met with the dean and main admissions [person] at FIT. I don't believe in doing something and not being educated about it enough. What I need is to know everything from the ground up. I designed my own costumes. There is a small line of tee-shirts I want to launch in South Korea, but until I have a real education in the business side of fashion, I can't say when I will get my line.
FOXBusiness.com: Where do you see figure skating headed in the future, and would you tell other young people to enter into it as a career?
Weir: It is a hard career. You need to have the right mindset. You need to have a strong family and a strong group of friends. It is a great endeavor. It requires so much discipline and so much strength. I became very worldly and mature by the time I was 13. At the same time, I had to work hard and be a kid.
In the future, there will always be [up-and-coming] talented people in my sport. I think they will be the ones keeping [figure skating] exciting and I hope that I stay around a little bit more to keep it my own brand of exciting.
FOXBusiness.com: What is the most important lesson you can give to other business owners whose brand is themselves?
Weir: The best career lessons I can give is never be afraid to fall down … and have to get back up. You have to do things that maybe aren't the norm. You have to do things that you can fail at. You have to push ahead, and you have to remember who you are.