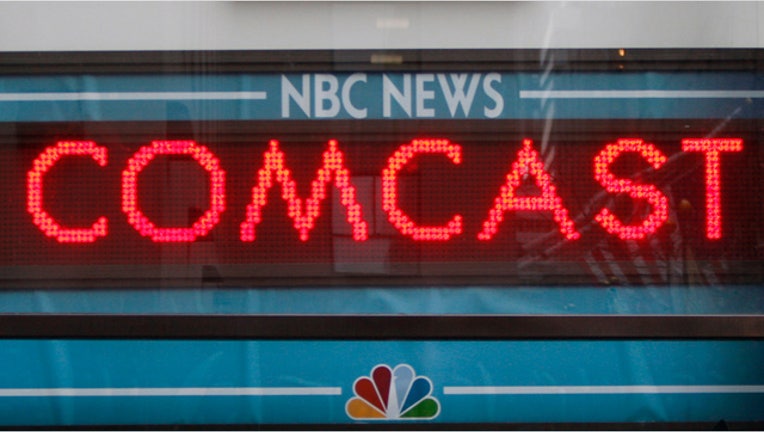 Cable giant Comcast (NASDAQ:CMCSA) logged a lighter-than-feared 18% drop in third-quarter profits on Wednesday as the year-earlier period benefited from the London Olympics.
The owner of NBC Universal said it earned $1.73 billion, or 65 cents a share, last quarter, compared with a profit of $2.11 billion, or 78 cents a share, a year earlier. The year-earlier period was boosted by asset-sale gains. Analysts had called for EPS of 61 cents for the current quarter.
The largest U.S. cable provider said revenue fell 2.4% to $16.15 billion, narrowly trailing the Street's view of $16.25 billion. Excluding the impact of the 2012 London Olympics in the year-earlier period, revenue would have been up 5.2%.
"Our businesses generated strong revenue and cash flow growth and record free cash flow for the third quarter. Cable's results highlight the underlying strength of our residential and business services," Comcast CEO Brian Roberts said in a statement.
Comcast reported a 5.2% rise in cable communications revenue amid a 26.4% jump in business services revenue and stronger high-speed Internet and video revenue.
The company said it added 337,000 combined video, high-speed Internet and voice customers during the third quarter, a 14.9% increase in net additions from the year before. The number of customers stood at 52.4 million as of the end of the third quarter, up 3.2% from a year earlier.
Meanwhile, Comcast said NBC Universal revenue dropped 14.2% to $5.85 billion. Excluding the revenue generated by the Olympics, the division's revenue was up 3.9%.
Cable networks, which include USA and CNBC, saw revenue rise 4% to $2.24 billion, while filmed entertainment revenue gained 3.3% to $1.4 billion. Theme parks revenue jumped 7.9% to $661 million amid higher per capita spending and stronger attendance.
Shares of Philadelphia-based Comcast slipped 0.23% to $47.60 in pre-market trading on Wednesday. The company's shares have rallied almost 28% so far this year.