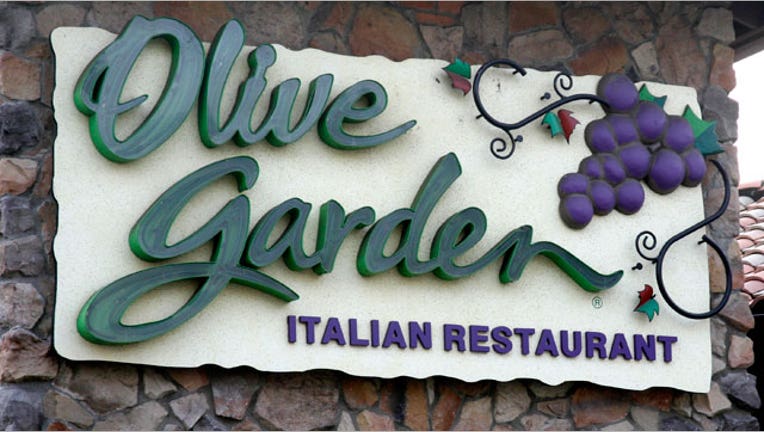 Olive Garden is ditching its long-time "when you're here you're family" tagline and picking up a zippier mantra  it thinks will better relate to today's on-the-go family.
The Italian food chain owned by Darden Restaurants (NYSE:DRI) will launch its new marketing line "Go Olive Garden" through an ad campaign debuting in television commercials on Sunday.
The new face, developed by marketing firm Grey New York, highlights the restaurant's efforts to evolve its food, wine, atmosphere and service to better reflect the needs of today's consumers and provide "greater value, choice and variety," Olive Garden said in a statement released Friday.
The ads will feature upbeat music and imagery reflecting Olive Garden as a gathering place for a range of guests and dining occasions. They will show in both 15- and 20-second spots and will give customers "unexpected reasons" to visit the restaurant.
The voice narrating the commercials will be Julie Bowen, the Emmy Award-winning actress behind the neurotic housewife character, Claire Dunphy, on Walt Disney's (NYSE:DIS) hit ABC Family comedy "Modern Family."
"It's important that we continue to innovate to meet the changing needs of our guests, and we believe this new campaign better reflects Olive Garden as a lively Italian gathering place where our guests can enjoy spending time with family and friends," Olive Garden's executive vice president of marketing, Jay Spenchian, said in a statement.
The company is also looking to boost its modernized image by hosting a digital video series on Yahoo! (NASDAQ:YHOO) called "Sunday Dinner With …," which debuts on Oct. 8 and will feature celebrities dining at home with family and friends.