Olive Garden Owner Darden Warns Severe Winter Dented 3Q Sales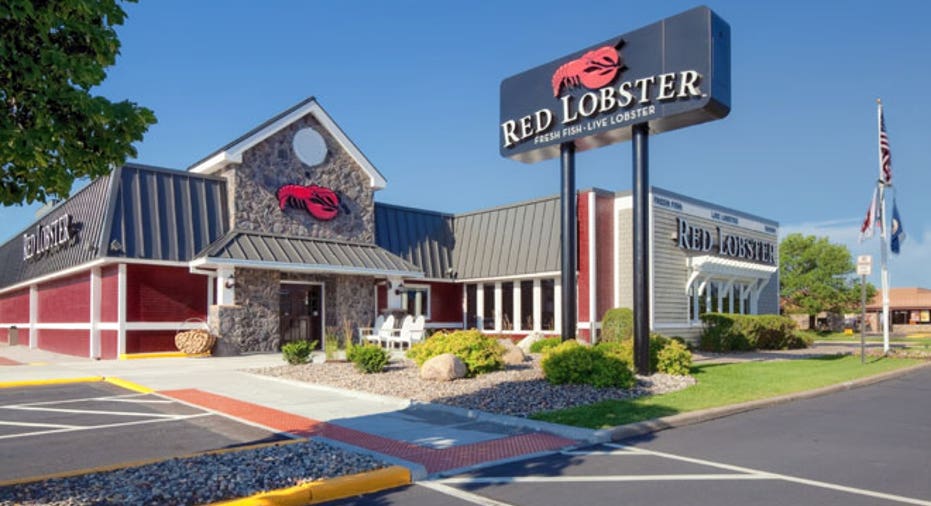 Red Lobster and Olive Garden owner Darden Restaurants (NYSE:DRI) projected below-consensus quarterly earnings on Monday due to severe winter weather and restructuring costs.
Shares of the struggling restaurant company slumped 5% on the gloomy outlook, which also provoked activist investor Barington Capital to say it has lost "all confidence" in Darden's CEO.
Overall, Darden sees fiscal third-quarter EPS of 82 cents, which is well below the Street's view of 93 cents. Management said lower sales and higher direct costs tied to the harsh winter weather hurt EPS by about 7 cents.
At the same time, Darden estimates that legal, financial advisory and other costs related to the implementation of the strategic plan announced in December hurt earnings by about 6 cents a share.
Last year, Darden said it would separate its struggling Red Lobster brand, increase cost savings and reduce unit growth.
While the moves were made under pressure from activist investors like Barington Capital, they did not go as far as some shareholders were hoping. Since then, an additional activist investor, Starboard Value, has also disclosed a stake in Darden and asked investors to call a special meeting to vote on the planned Red Lobster spinoff.
"Darden's deteriorating financial performance and decision to continue to separate Red Lobster without pursuing opportunities to monetize its valuable real estate have caused us to lose all confidence in the ability of Clarence Otis to manage the company," Barington CEO James Mitarotonda said in an emailed statement.
Darden said it expects fiscal third-quarter U.S. same-restaurant sales to decline 5.4% at Olive Garden, 8.8% at Red Lobster and increase 0.3% at LongHorn Steakhouse.
Despite the disappointing quarterly outlook, Darden reaffirmed its previous outlook for fiscal 2014. The company cited greater-than-expected progress in implementing cost management initiatives, which helped offset the impact from weather and other issues.
"We are working diligently to complete the separation and to implement the other elements of our comprehensive plan to address changing industry dynamics, leverage the company's position as the premier casual dining restaurant company, enhance guest experiences and reinvigorate performance," Darden CEO Clarence Otis said in a statement.
Shares of Orlando-based Darden slid 5.07% to $48.47 Monday afternoon, leaving them down almost 11% on the year.