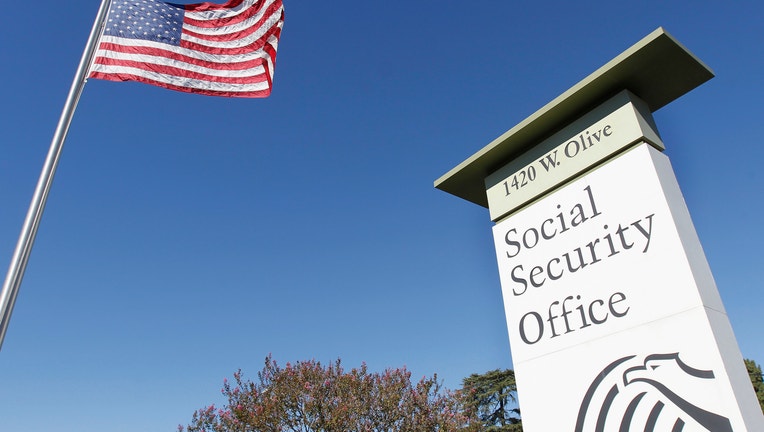 Americans may be living and working longer, but that doesn't mean they are willing to delay when they are eligible to collect their Social Security benefits.
A poll from the Associated Press- NORC Center for Public Affairs Research finds major resistance among those 50 and older on any change to the way Social Security benefits are calculated or distributed, with 62% of respondents saying they would not favor an age eligibility increase. The program is currently expected to run out of funding in 2033, when the government will only collect enough taxes to pay three-fourths of its benefits.
The survey did find support among this group for raising the cap on earnings that are taxed to fund the Social Security program, meaning higher-earners would pay more in taxes.
Nearly 60% of respondents oppose a gradual increase in the age when retirees qualify for full benefits, compared to 29% who support this move. One-third feels people should be eligible for full benefits before today's current age of 65. Ten percent say full eligibility should come after age 67, which is the top eligibility age under today's law.
Last week, the Social Security Administration announced a 1.5% cost of living increase (COLA) for 2014, among the smallest since 1975 for the 58 million Americans who rely on these benefits.
If Congress fails to act to shore up the program, benefits will be automatically reduced by 25% in 2033, according to the AP.
People close to retirement feel like they deserve full benefits since they fairly paid into this program and expected it to be there for them to rely on, says Mark VandeVelde, a certified financial planner at Wealth Partner at Hefty Wealth Partners.
"They have been counting on this benefit for so long and they feel they should get what they have been promised," VandeVelde says. "There is less rage among younger generations because it's farther out, so this isn't as engrained in them."
He wasn't surprised that survey respondents were in favor of raising taxes on higher earners to fund the dwindling program. "People are just voting on what is best for them and what will help them with the least affect on them," he says. "But overall, we know there has to be some fix."
For his younger clients, VandeVelde says he advises this group to be prepared for reduced benefits.
"My opinion is that the government won't reduce benefits for people that are already drawing Social Security benefits, but I can see them lowering the COLA and using CPI. My anticipation is either reduced benefits, an increase in taxes, or both," he says.
Bob Gavlak, certified financial planner at Wealth Advisor with Strategic Wealth Partners agrees, noting the "system is broken."
"Americans live beyond their means so we will try to take advantage of any income that we can bring in," he says. "People who are realists understand that maybe we should be restructuring this to get something better, rather than being greedy."
Gavlak says he envisions a change sooner rather than later, and a combination of limiting income collection for those who have additional income support and raising the age for collection. Younger generations will likely see an entirely different program than the one in existence today.
"Those who are 25-to-45 will see a lot of pullbacks on Social Security benefits," he says.