One person's garbage is another's treasure is particularly true when it comes to old clothing. You may be sick of that blazer hanging in your closet but dozens of people online may fall in love with it, which is why selling used clothes can be lucrative. The Internet has made it easy for all types of people to sell their belongings. From the DIY type websites to the hand holding ones there's a ton of ways to make money on your used apparel.
1. LikeTwice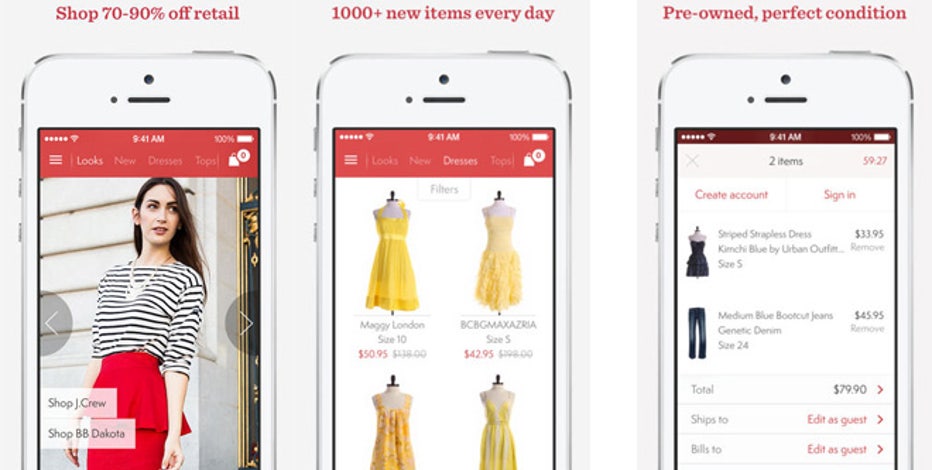 ---
Ideal for people who don't want to bother with listing their items and dealing with buyers, LikeTwice gives you up to $288 depending on how many items you send them and the quality. Request a bag from LikeTwice, fill it up with the clothes you want to unload and send it back free of charge. Shortly after you'll get a price LikeTwice is willing to pay for your unwanted clothes. Decline the offer and you'll get your clothes back but have to pay the return shipping of $4.95. LikeTwice won't accept brands such as Walmart, H+M, Forever21 and Old Navy. High end brands will get you more money than basic brands. The clothing has to be no older than five years and in good condition to be purchased by LikeTwice.
2. thredUp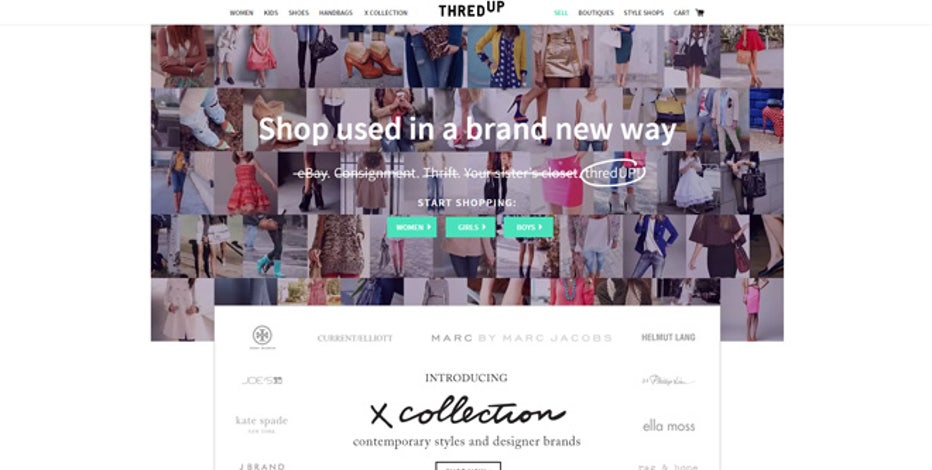 ---
Similar to LikeTwice in that you order a so-called "CleanOut Bag", fill it up and ship it back for free, with thredUp you can choose to get cash back or donate it. According to the Website, items that aren't accepted go to its charitable partners or textile recycling companies. Want your clothes back, you'll have to pay a $12.99 shipping fee. thredUp says it pays up to 80% of the resale value. You can also earn thredUp shopping credit instead of cash. thredUp buys women's clothing, maternity, juniors, kids' clothes and shoes and handbags that are in 'like-new' condition. You also have to send in-season, in-style items to make some cash.
3. Tradesy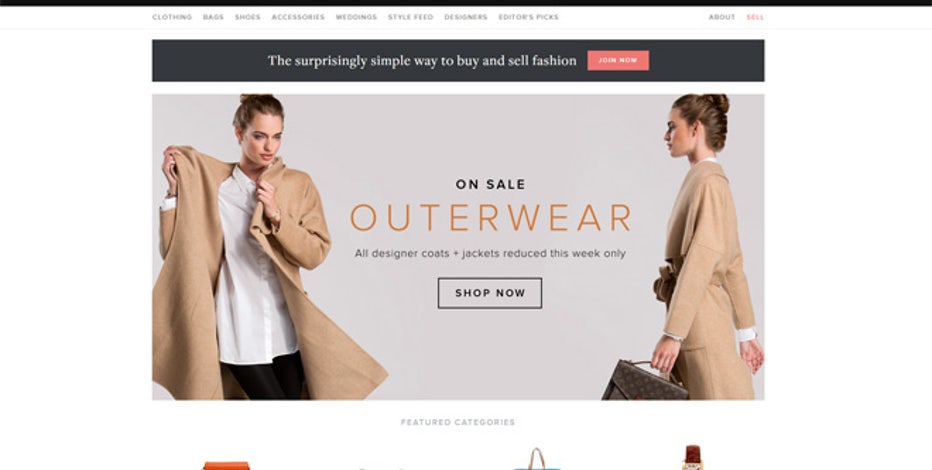 ---
Geared toward people who want to control the sale process, at Tradesy you can list unlimited items in less than sixty seconds. Take a few photos of your items, pick a price or use the one suggested by the Website and start selling.  Once you make a sale, Tradesy will send you a free prepaid shipping kit, including packaging. Sellers get paid via PayPal. Listing an item is free. Tradesy takes a 9% commission on any sale. According to Tradesy by using their Website you can get more than 15% on your items than online marketplaces, 50% more than through a consignment shop and 20% more than via online classifieds.
4. TheRealReal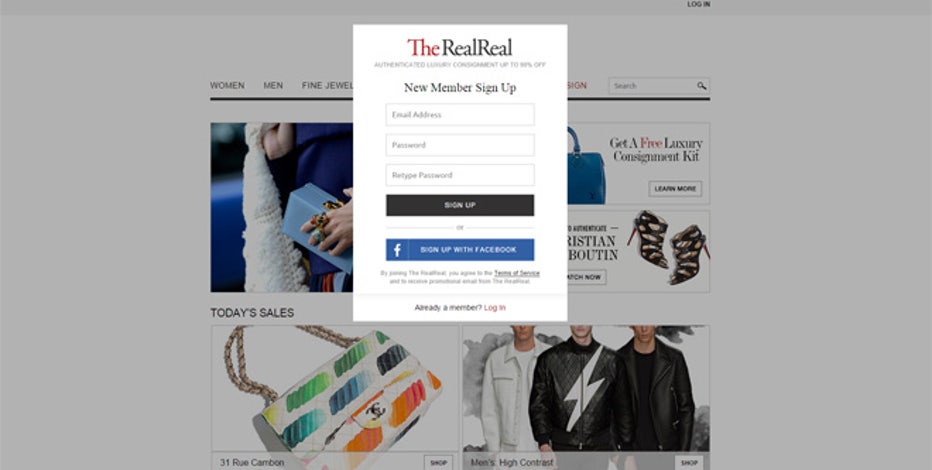 ---
Own a lot of high end clothes and accessories you're looking to unload then it may be worth checking out online consignment shop TheRealReal. This websites accepts women's and men's luxury fashion, fine jewelry, watches and fine arts. Ship in your items for free or have them picked up for you. The pickup service is available in 16 cities. According to the Website most items sell within three days, earning the seller up to 70% of the selling price. Top items that sell on TheRealReal include luxury handbags and shoes. Start selling in September and you'll get a $50 site credit.
5. Vinted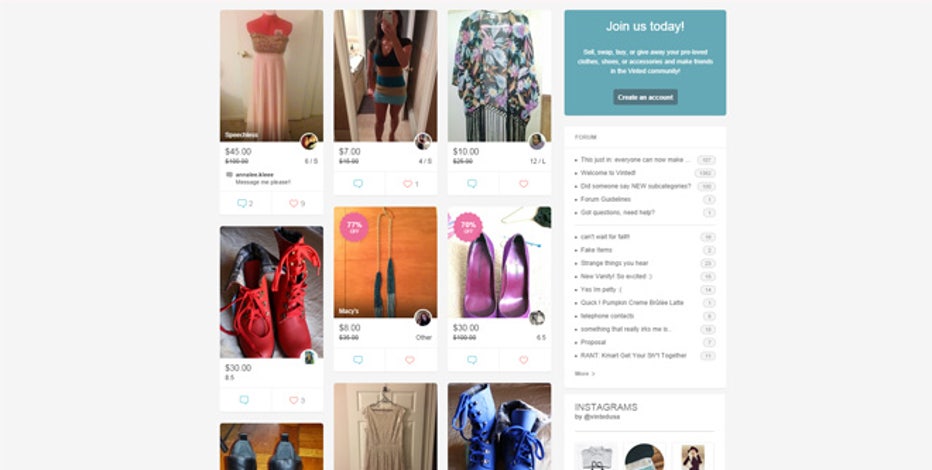 ---
Appealing to people who own and want vintage clothing, Vinted gives you access to a community of vintage buyers on the quick. Take a picture of the item, write a detailed description and add the item or items to the Vinted catalog. Want your items sold quickly then make sure to price them fairly by browsing what similar items are going for. Vinted doesn't offer free shipping but it does handle the transaction for you, transferring your payment into your account once the sale is complete.