OJ Simpson: White Bronco owner willing to sell, report says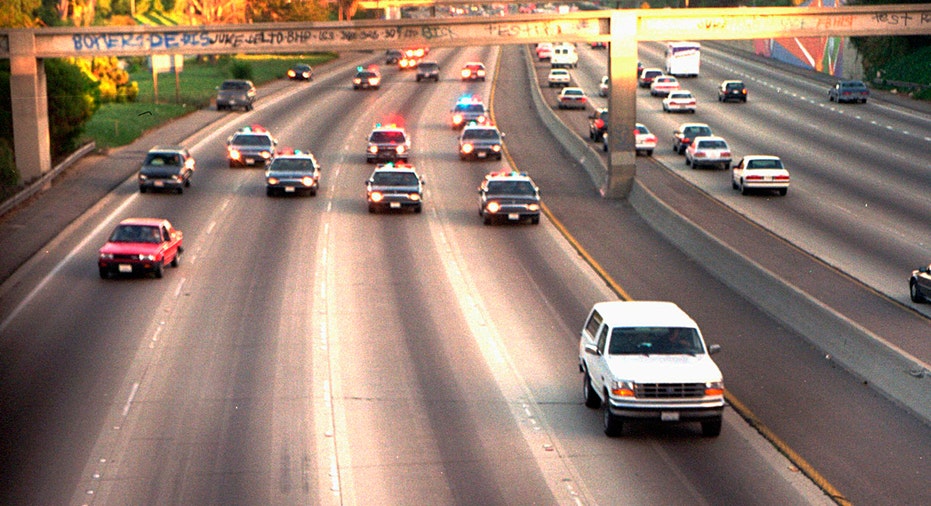 The owner of the infamous White Bronco truck used in O.J. Simpson's low-speed police chase in 1994 is reportedly willing to sell the vehicle, TMZ reported on Friday.
Mike Gilbert, who once served as Simpson's agent, would sell the Bronco if he received an offer in the "$750K to $1 million range," according to TMZ's report. Gilbert is purportedly willing to sell the car to anyone except Simpson himself, but only if he receives a strong offer.
Gilbert purchased the Bronco from Al "A.C." Cowlings, who said he drove Simpson during the police chase because he had a gun to his head. An estimated 95 million Americans tuned in to watch the chase unfold on television. At present, the Bronco is stored at a museum in Tennessee.
The four-person Nevada parole board granted the 70-year-old Simpson's request for parole on Thursday. Simpson had served nine years of a 33-year sentence for participating in an armed robbery of memorabilia dealers in 2007. He is set to be released from prison on Oct. 1.