OJ Simpson not welcome on USC campus, football coach says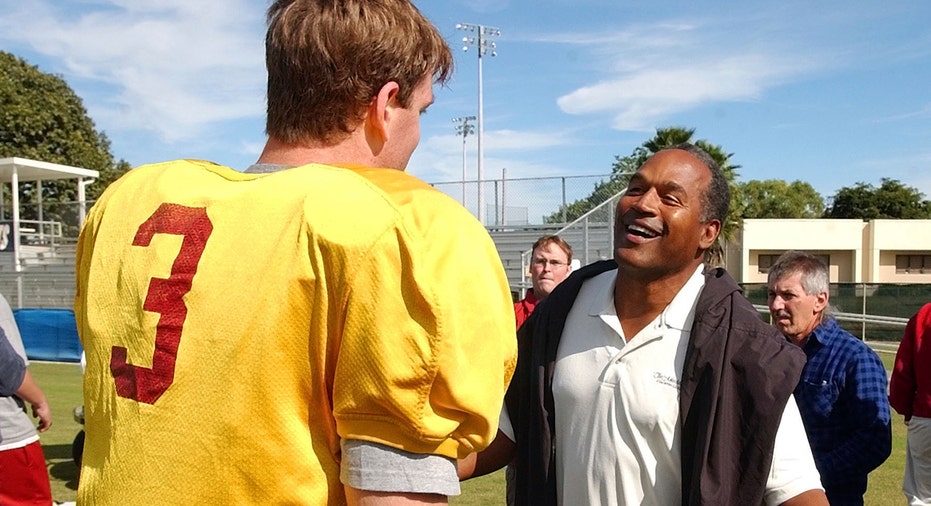 O.J. Simpson will not be allowed to visit his alma mater, the University of Southern California, when he is released from prison later this year, Trojans head football coach Clay Helton said Thursday.
"Right now with USC, what the administration and the athletic department have said, is, no, O.J. will not be part of our functions," Helton told reporters, according to ESPN. "That's been the statement."
Simpson, 70, was granted parole earlier this month after serving nine years of a 33-year sentence for armed robbery. He is set to be released from a Nevada prison on Oct. 1.
Simpson was once one of the most celebrated players in the history of USC's football program. A two-time All-American, Simpson won the 1968 Heisman Trophy as a running back for USC, and later had a successful career in the NFL.
However, Simpson's relationship with the school deteriorated after his infamous trial for the murder of his ex-wife, Nicole Brown Simpson, and her friend, Ronald Goldman, in 1995. Simpson was found not guilty.
Simpson's USC jersey is still retired and on display at the school's home football stadium, the Los Angeles Memorial Coliseum.