Oil traders prepare flotilla to ship U.S. exports to Asia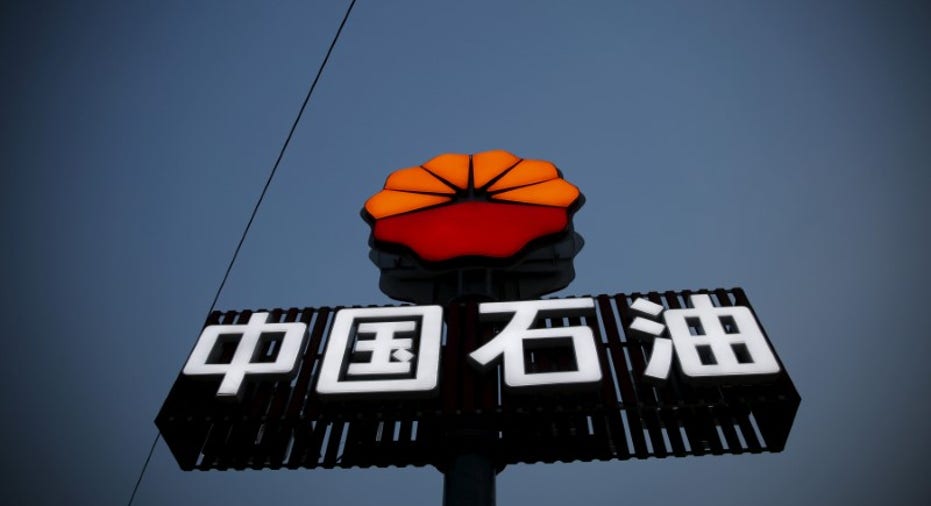 Oil traders and major producers are lining up a flotilla of carriers to ship more U.S. crude to Asia in December than in nearly two decades as higher prices, supported by OPEC's proposed supply cuts, offer a rare opportunity to boost sales to the region.
A 40-year U.S. ban on crude exports was lifted in 2015 but only a few cargoes have shipped during a global glut in supply. The Organization of the Petroleum Exporting Countries last week agreed to its first supply cut in eight years as the cartel sought to end the two-year glut.
As peak winter demand kicks in, the difference between benchmark crude prices in the United States, Asia and Europe has widened to the most since August and opened up the trade route.
"I think Asia is going to pull lots of U.S. oil," one trader said on condition of anonymity as he was not authorized to speak publicly on trading. "There's lots of interest in this."
Trading houses and oil majors are lining up ships that could take as much as 7 million barrels to Asia, traders and brokers said. But actual shipments may be less as increased supplies make exports less profitable.
So far, more than 2 million barrels of crude have been chartered to China in December by Chinese state-owned oil traders PetroChina <601857.SS> and Unipec, three sources with knowledge of the matter said on Friday. They requested anonymity because they were unauthorized to talk to the media. 601857.SS>
Those two cargoes would fall short of the record volume of oil departing to China, reached in January 1997, by the equivalent of just one vessel, according to U.S. government data.
"We haven't exported a lot previously to Asia because there's a lot of costs, a lot of logistics and there's always been OPEC," said Carl Larry, director of business development for oil and gas at Frost & Sullivan.
"We're fairly new to this export game, but once we figure it out, we'll make it work. The U.S. looks to be pushing out as much as we can."
The flow of oil will help drain U.S. inventories, which are some 32.2 million barrels higher than the same time last year and a concern for OPEC.
Saudi Arabia has told U.S. customers that it would reduce supply in January as part of that deal, and was singling out the United States for the biggest cuts because of inventories, said a Gulf oil industry source familiar with Saudi policy.
U.S. inventories touched 485.8 million barrels in the week through Dec. 2, according to U.S. Energy Information Administration data. This was some 32.2 million barrels more than a year ago and 137.4 million barrels more than in 2014.
The spread between U.S. West Texas Intermediate (WTI) crude and Brent crude, the global benchmark , stood around $1.85 a barrel on Friday and hit $2.29 on Tuesday, the widest since August.
A narrowing of the spread between Brent and Middle East Dubai crude to the smallest in a year also made U.S. oil more competitive than similar Middle East grades.
But the Saudis have not reduced supply to the world's fastest growing demand centers because it does not want to lose customers there. That means demand for additional U.S. supplies would be limited and spreads between prices would likely narrow as more crude cargoes are set to move east.
PetroChina has chartered the London Spirit, a Suezmax which loaded some crude in the Galveston Offshore Lightering Area (GOLA), Texas, earlier this month, according to the sources and shipping data on Thomson Reuters Eikon.
Unipec, the trading arm of Asia's largest refiner Sinopec <600028.SS>, is expected to load 2 million barrels of U.S. crude onto very large crude carrier (VLCC) Xin Han Yang next week, one of the sources said. 600028.SS>
The shipments would come on top of nearly 3 million barrels that BP has sent to Asia as oil traders sell growing supplies of cheap U.S. shale oil to the region of the world that consumes the most crude.
It will be Unipec's second shipment of U.S. crude in three months. In October, the company loaded oil on VLCC Overseas Rosalyn which is expected to reach the southern Chinese port of Zhanjiang on Dec 31.
(Additiona reporting by Florence Tan in SINGAPORE, Osamu Tsukimori in TOKYO and Liz Hampton in HOUSTON; Editing by Simon Webb and Richard Chang)