Oil Steadies Near Four-Year Low as Glut Looms Over OPEC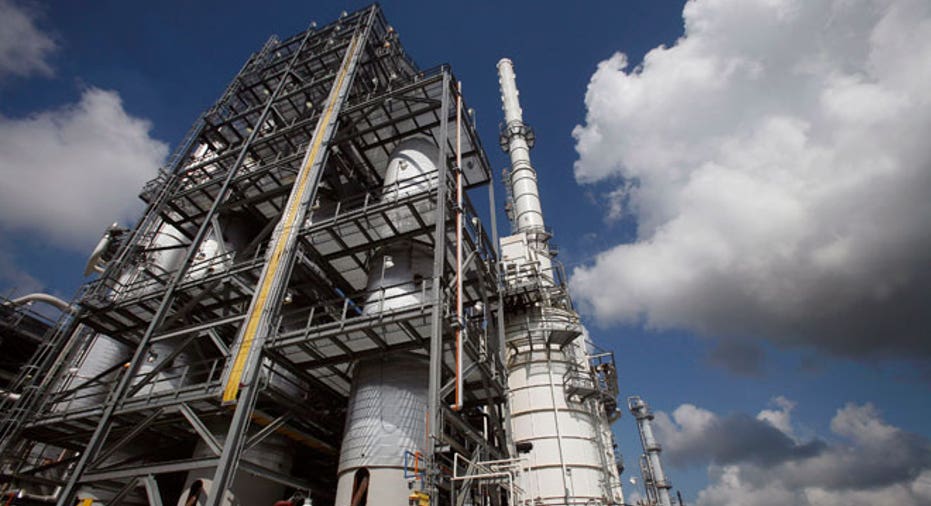 Brent crude oil steadied above $73 a barrel on Friday after hitting a fresh four-year low in the wake of OPEC's decision not to cut output, a move investors said would leave oil markets heavily oversupplied.
Saudi Arabia blocked calls on Thursday from poorer members of the Organization of the Petroleum Exporting Countries for output reductions, triggering a rout in oil markets that sent Brent down more than $5 a barrel.
"We are seeing continued oversupply," said Bill Hubard, chief economist at Markets.com. "I think $70 a barrel will be the new norm. We could see oil go considerably lower."
The sell-off continued in early trade on Friday with Brent reaching a low of $71.12, its weakest since July 2010. By 1455 GMT, Brent had recovered ground to trade around $73.10, up 52 cents.
U.S. crude oil fell to a four-and-a-half-year low of $67.75 a barrel in electronic trade on Thursday while U.S. financial markets were closed for Thanksgiving, down almost $6 from Wednesday close at $73.69. On Friday, it rallied a little and was around $69.20 by 1455 GMT.
"Welcome to the new world of oil," said Michael Wittner, senior oil analyst at French bank Societe Generale. "Saudi Arabia and OPEC will no longer be the mechanism to balance the market, they have relinquished that role."
"Instead, the market itself - prices, in other words - will be the mechanism to rebalance the market. We cannot overstate what a dramatic and fundamental change this is for the oil market," he added.
Brent was headed for its steepest monthly decline since November 2008, after falling more than 15 percent this month.
It has lost more than a third of its value since June, falling from above $115 a barrel as increasing shale output in North America has helped create a glut at a time of sluggish global economic growth.
"The market is looking for a new paradigm, a new range to settle into. Where that is, is anybody's guess. It could be $60, $70, or maybe even $80 a barrel," said Eugen Weinberg, head of commodities research at Commerzbank in Frankfurt.
Russia's most powerful oil official Igor Sechin said oil prices could fall to $60 or below by the end of the first half of next year. If prices remained low, Russia had the potential to cut between 200,000 and 300,000 barrels per day of production, Sechin said.
(By Ahmed Aboulenein; Additional reporting by Keith Wallis; Editing by Christopher Johnson and William Hardy)