Oil Slips Amid Weak German Industrial Output Data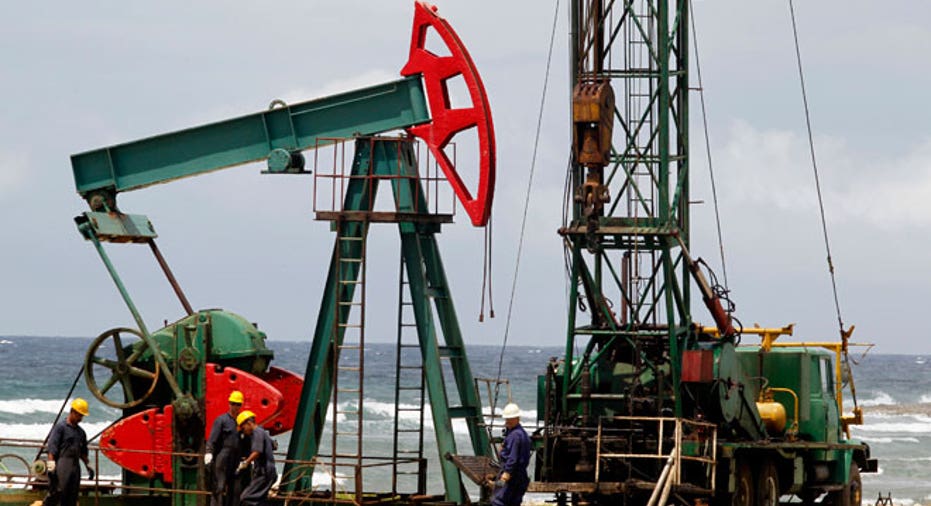 Crude oil prices fell on Tuesday as signs of weak demand for petroleum and ample supply continued to push prices toward multi-month lows.
The International Monetary Fund cut its global economic growth forecasts for the third time this year on Tuesday, warning of weaker growth in core euro zone countries, Japan and big emerging markets like Brazil.
"The IMF forecast is weighing on sentiment," said Phil Flynn, an analyst for the Price Futures Group in Chicago.
German industrial output fell in August at its steepest rate since January 2009, economy ministry data showed on Tuesday, pressuring European equities and pointing to weak demand for oil.
A lower forecast for global oil demand for 2014 and 2015 from the U.S. Energy Information administration (EIA) on Tuesday added to the bearish outlook.
Brent November crude fell by 65 cents to $92.14 a barrel at 1:43 p.m. EDT (1743 GMT). Brent fell to a contract low of $91.25 on Monday before recovering in late trading.
U.S. November crude fell by $1.29 to $89.05.
The spread between the two benchmarks widened to $3.09, after touching a low of $2.08 earlier in the session.
Iran Oil Minister Bijan Zanganeh said OPEC has no plans to hold an emergency meeting to discuss the recent slide in oil prices.
Oil ministers from the Organization of the Petroleum Exporting Countries (OPEC) are scheduled to meet in Vienna on Nov. 27 to consider adjusting their output target of 30 million barrels per day (bpd).
"Until OPEC makes some moves to reduce supply, oil prices are likely to remain under pressure," said Carsten Fritsch, senior oil and commodities analyst at Commerzbank in Frankfurt.
The number of net Brent crude long futures and options positions on the Intercontinental Exchange (ICE) fell by nearly a sixth in the week to Sept. 30, ICE data showed on Tuesday, another sign of waning investor expectations for higher prices.
Oil investors awaited fresh snapshots of U.S. oil inventories in weekly reports from industry and government.
U.S. crude stocks were expected to have risen 1.4 million barrels last week, according to a Reuters poll on Monday ahead of the industry group American Petroleum Institute's (API) report due on Tuesday at 4:30 p.m. EDT.
The EIA's weekly oil inventory report is due on Wednesday at 10:30 a.m. EDT.
U.S. crude oil output has jumped more than 3 million bpd since 2010 as sluggish global economic growth and improving efficiency have depressed demand growth for oil.
The action in oil markets represents "the impact of this tremendous surge in U.S. oil production," said Daniel Yergin, vice chairman of IHS and an oil market historian.
(By Anna Louie Sussman; Additional reporting by Robert Gibbons in New York, Sam Wilkin in London and Keith Wallis in Singapore; Editing by Christopher Johnson, Jane Bairdl, David Evans, David Gregorio and Cynthia Osterman)